The Semolina Soup Baden Style or "Badische Griessuppe" is a delicious and authentic soup specialty from Baden-Würtemberg, from the region Baden. If you cannot get semolina, you can use instead polenta. Durum semolina is made from wheat and binds the soup nicely and it is used in Germany for many soups, cakes and desserts as well. Polenta is from corn and could be used as well. Happy Cooking!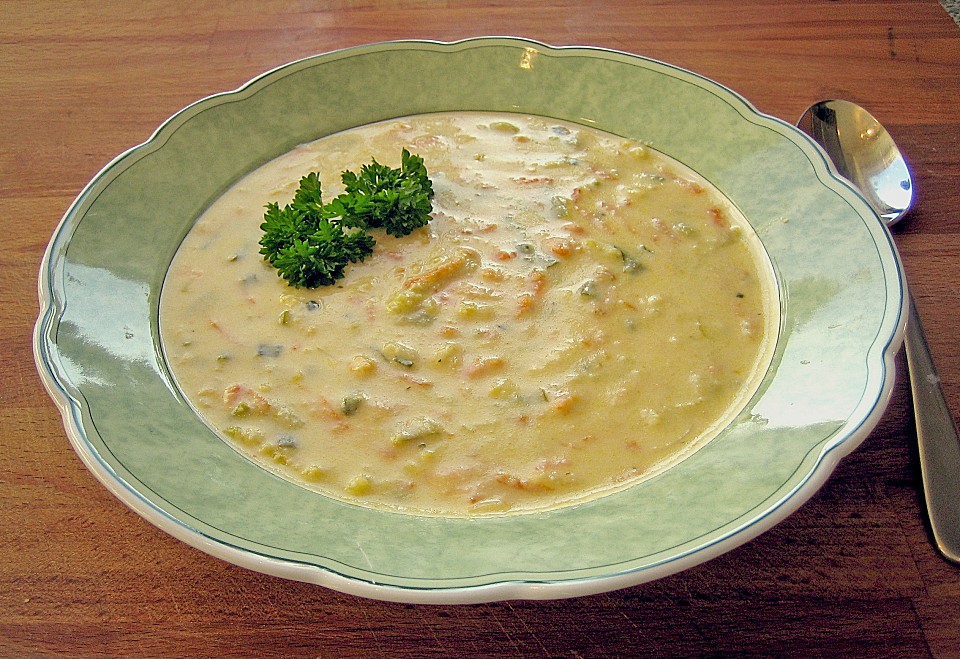 Ingredients Semolina Soup Baden Style
5 spring onions
30 g butter
3 tbsp semolina (Grieß) or alternatively polenta
750 ml broth, vegetable, instant
100 g Crème fraîche
1 egg yolk
4 tbsp chopped parsley
salt, pepper, nutmeg to taste
Cooking Instructions Semolina Soup Baden Style
– cut onions and carrots in very small cubes.
– melt butter in a pan, add semolina and roast until golden.
– add carrots and onions, saute for 2-3 minutes, fill up with broth.
– Let simmer for 5-10 min while stirring.
– mix creme fraiche with egg yolk and add to soup which should not be boiling hot. Don't bring it to  a boil.
– spice to taste.
– add chopped parsley.