German egg dish with vegetable is a great idea for a brunch or a light supper. In Germany we love light suppers and most of the times we like egg dishes. This egg dish is so easy to make and if you use organic ingredients it is a healthy meal. Happy Cooking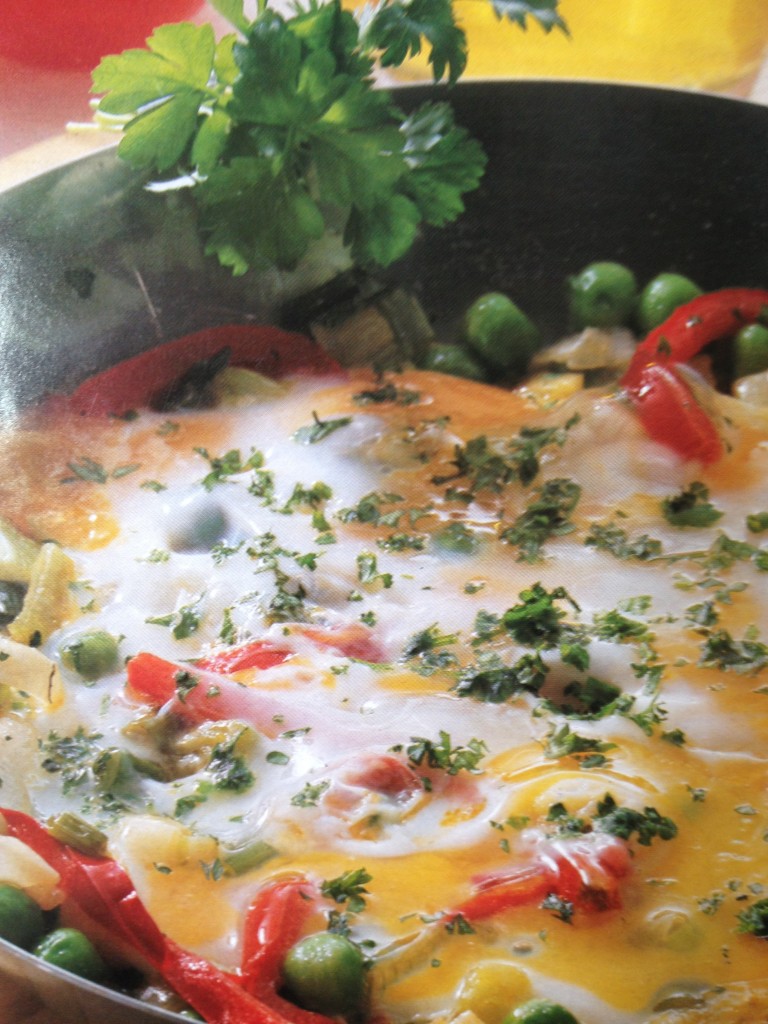 Ingredients German Egg Dish with Vegetable
(serves 4)
6 spring onions
1/2 red pepper
2 tbsp butter
4-5 tbsp frozen or fresh peas
4 eggs
salt, pepper to taste
2 tbsp chopped parsley
Cooking Instructions German Egg Dish with Vegetable
– wash spring onions, slice them.
– cut red pepper in thin stripes.
– heat butter, add onions and pepper and saute until transparent.
– add peas and saute another 2 min.
– beat eggs lightly with a fork, add spices and pour over the vegetable.
– on medium heat let it cook until the egg white is firm, don't stir.
– sprinkle with parsley and serve right away.