Find out how to make the German burger rolls from scratch – the best rolls that you can get for your burgers. The most burger rolls in the average supermarkets of the USA are saturated with chemicals and preservatives. By using this recipe you can be sure that the rolls are chemical free and all natural. Happy Baking!
Ingredients German Burger Rolls
for 8-12 rolls
500 g wheat flour Type 405 or US pastry flour – see ALL ABOUT FLOUR –
240 ml milk, room temperature
60 g soft butter
1 egg
1 tbsp dry yeast
3/4 tsp salt
3 tbsp sugar (or less)
Baking Instructions German Burger Rolls
– Mix sugar with yeast and add to milk, let sit for some minutes.
– Place flour with butter, egg and salt into a bowl, add the milk and knead until you get a smooth dough.
– Cover the bowl with a kitchen cloth and let sit for 1 hour at a warm place.
– Knead the dough thoroughly and part in 8-12 pieces (depending how big your rolls should be).
– Form each piece into a ball.
– Layer 2 baking trays with parchment paper and place on each tray 6 balls.
– flatten the balls until you get round flat rolls 1 cm thick (3/4 inch) and sprinkle them with sesame seeds.
– Cover them with the kitchen cloth and let sit for 45 min at a warm place.
– Bake in pre-heated oven on 175 C or 350 F (convection) for about 12-15 min.
– Let them cool off on a baking grid.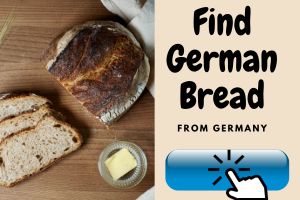 TIP
Place a fire proof form below the baking trays in the oven and fill it with some water. This adds some moisture and makes the rolls more fluffy.
Go to the Recipe for German Burgers