Mushroom pancakes or in German "Pilzpuffer" are great for breakfast or brunch German style. This is an original German recipe which I found in a booklet "Kochen mit Ei" (cooking with eggs). Important is that you grind the mushrooms and onion ( such as in a food processor) or grate them very fine to get a smooth dough. Happy Cooking!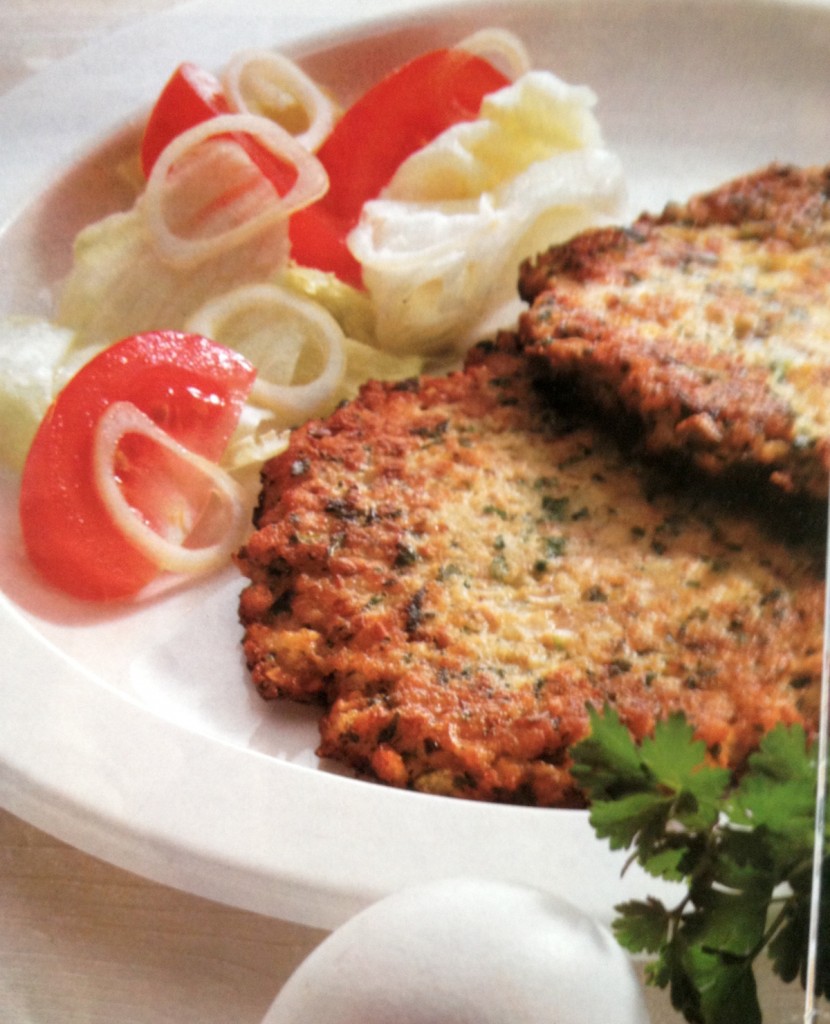 Ingredients (serves 2)
3 tbsp chopped parsley
1 small onion
250 g white mushrooms
2 eggs
1 tbsp sour cream
3 tbsp bread crumbs
salt, white pepper, butter
Cooking Instructions
– chop parsley; peel onions and chop fine
– wash mushrooms and chop very fine (the best is to mash them with the onion in a grinder)
– add eggs, spices, sour cream, bread crumbs to the onion-mushroom mix.
– melt some butter in a skillet, add half of the dough and with a wet spoon spread even.
– bake on each side for 3-4 min until the pancakes are brown and crunchy.
Serve with a salad such as lettuce or tomatoes.