The German Flaedle soup is a special Swabian soup that you get in almost every Country Inn or "Gasthaus" of the South. Flädle are made out of pancakes. You would use pancake left overs to make this delicious German soup. In Germany you can buy the Flaedle packaged and dried. But the soup tastes the best with home made pancakes – Go to the Pancake Recipe – Happy Cooking!
Ingredients German Flaedle Soup
Serves 4
2 already made pancakes
1-2 spring onions
1 celery stalk
1-2 smaller carrots
2 cubes instant broth – organic, example from Rapunzel
1 tbsp parsley
nutmeg, black pepper to taste
1 liter water or vegetable broth
Cooking Instructions German Flaedle Soup
– Bring water to a boil.
– Add instant broth cubes, sliced carrots, celery and spring onions.
– Roll pancakes and cut in very fine stripes; set aside.
– Chop parsley fine.
– Let broth simmer on low heat for 2-5 minutes until vegetable is tender.
– Add pancake stripes, parsley and spices if needed.
---
Delicious HassleFree Baking Mix for Pancakes from Dr Oetker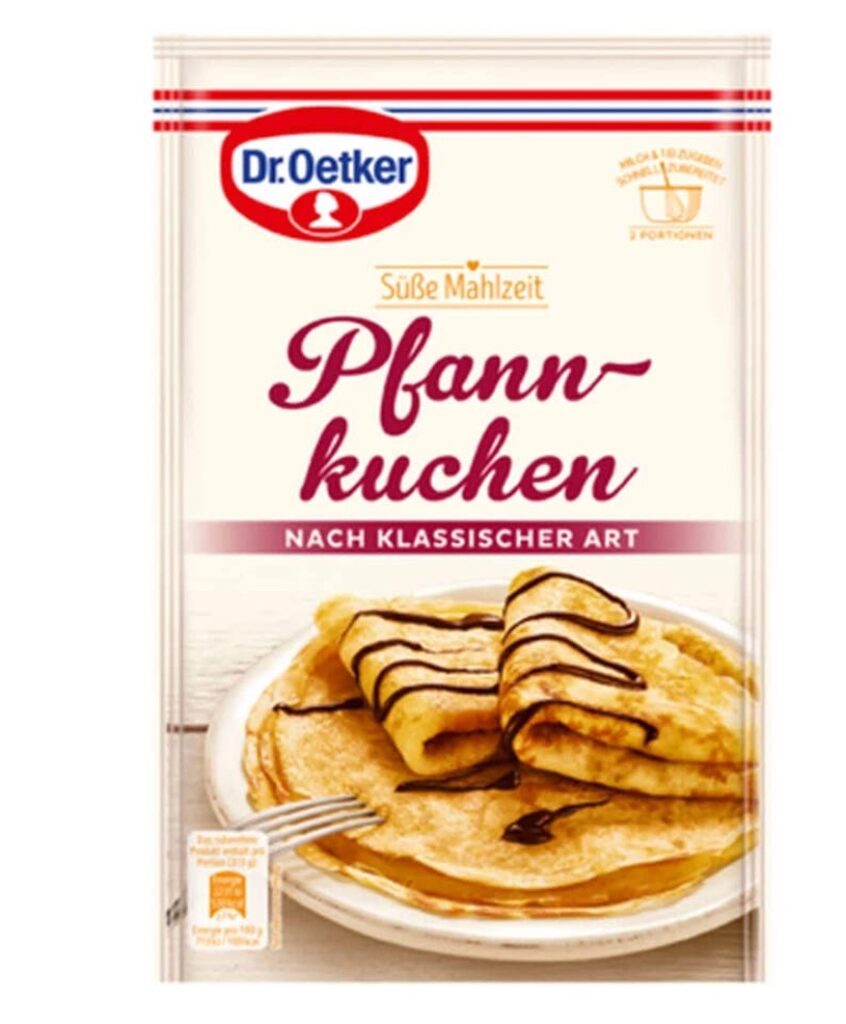 Tip
If you want to use the home made vegetable broth use 1 liter of the broth and no instant broth cubes.
Serve the Flaedle in a beef broth  – Go to the Recipe for Beef Broth –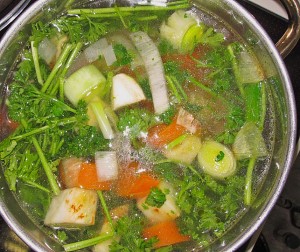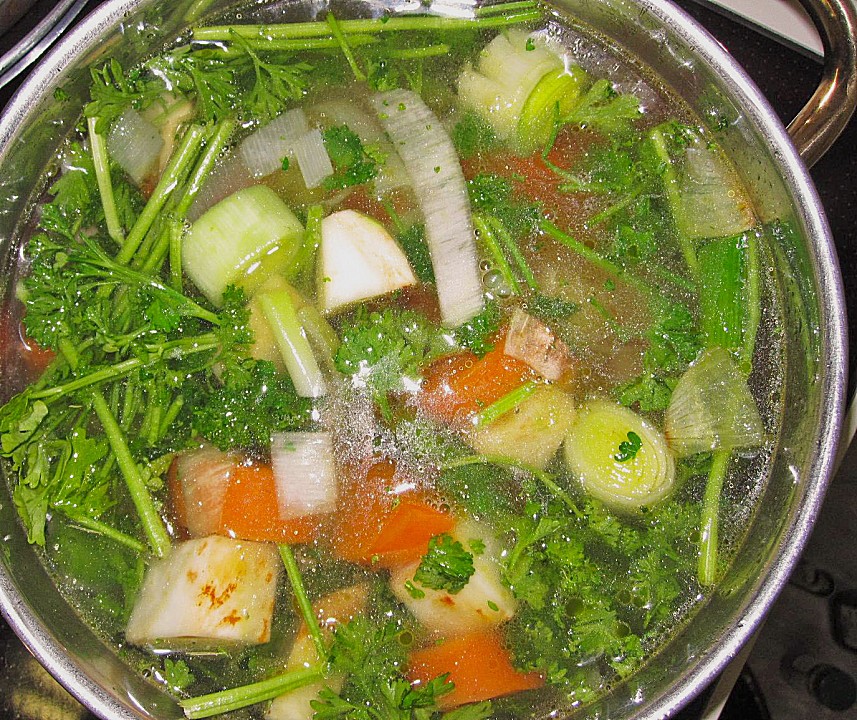 Go to Recipe for Home Made Vegetable Broth

---