The authentic German Gingerbread Lebkuchen recipe is a classic recipe for the holiday bakery. This traditional holiday cookie is not that difficult to make.  You mix all ingredients and bake it on a baking tray. If you like you can spread chocolate or a sugar frosting on top. Happy Baking!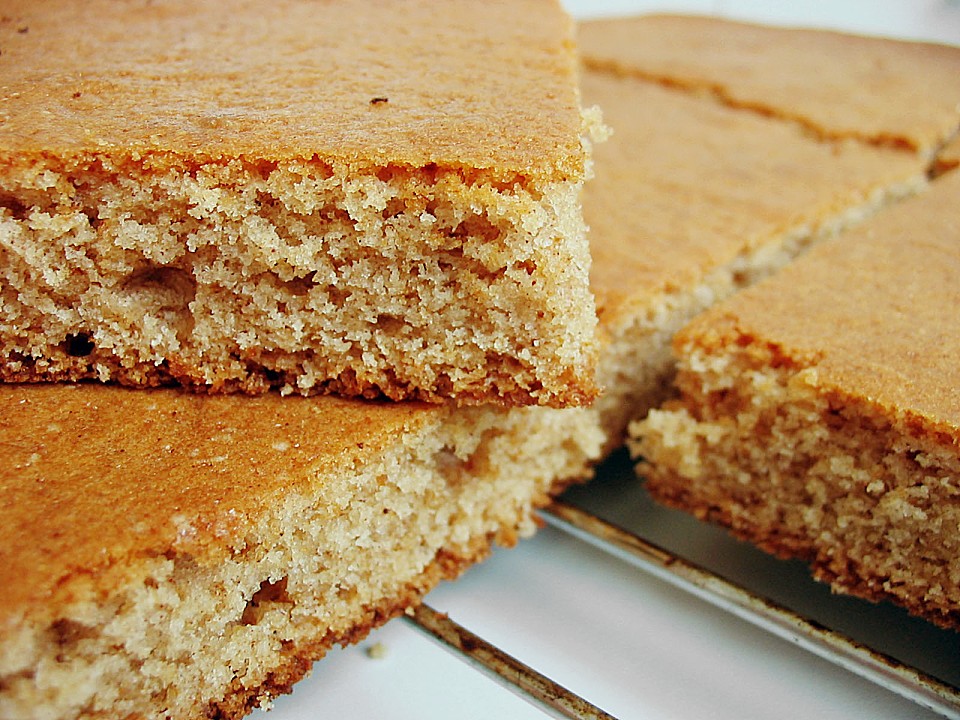 Ingredients German Gingerbread Lebkuchen
350 g flour, sieved
200 g sugar
1 package baking powder Dr Oetker – 0.5oz
150 g dried fruit
100 g almonds ground
3 tsp lebkuchen spice (allspice)
2 tsp cloves, ground
1 package vanilla sugar 0.3oz – How to make Vanilla Sugar –
1/4 liter milk
2 tsp honey
4 eggs
150 g liquid butter
A Pound Cake that you want to bake over and over – The Chocolate Chip Cake Baking Mix from KATHI
it's on LoveGermanFood.com
Baking Instructions German Gingerbread Lebkuchen
– In a large bowl combine all ingredients, and mix well with a wooden spoon.
– Layer a high side sheet bake pan with parchment paper and spread dough thin on the paper (about 1 inch)
– Bake in preheated oven for 30 min at 200 C or 390 F.
– Let cool off on a rack.
– Cut in rectangle pieces when it has cooled off completely.
Enjoy this delicious smell in the air!
---