This is an original German Goulash recipe or paprika beef stew with red pepper and mushrooms (in German Gulasch or Rindsgulasch). It is one of the best goulash variations and I got the recipe from my sister-in-law from Germany. It is an authentic German recipe, proven and easy to make. Happy Cooking!
Ingredients German Goulash Recipe
(serves 4)
500 g beef stew
2 medium size onions
2 red peppers
250 g mushrooms, white
2 tbsp cooking oil
2 tbsp Tomato paste
salt, pepper, to taste
2 tsp mild red paprika or use the EDORA Goulash seasoning – see below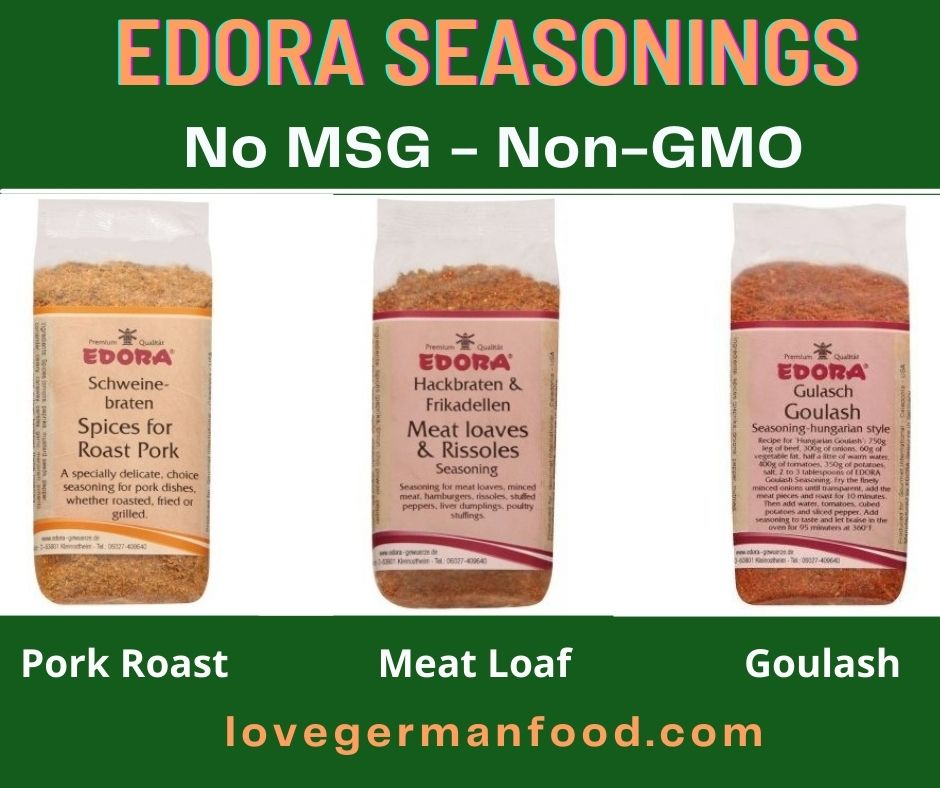 ---
Cooking Instructions German Goulash Recipe
– Heat oil in a skillet; fry meat briskly bit by bit (don't use it all at once); when all meat is browned take off the skillet.
– Chop onions finely, saute until transparent in the same skillet.
– Cut red pepper in fine stripes, add to onions and saute for some minutes.
– Add meat, spice with salt, pepper and mild red paprika powder or Edora seasoning.
– Add 2-3 tbsp tomato paste, fill up with some water (1/2 cup or less; should not be too thin).
– Reduce heat and let simmer for 1.5 – 2 hours until meat is tender (depends on the meat).
– 10 minutes before the end of cooking time add the sliced mushrooms.
Serve with your favorite pasta or rice.
---