The German homemade apple sauce can be used as a side dish for many other German dishes such as "Reibekuchen" (potato pancakes) or Kaiserschmarrn (see recipes at the end of the recipe). In Germany we call it "Apfelmus".
The apple sauce is so easy to make and if you like it unsweetened, don't add any sugar but honey or maple syrup. It is so much better than the ones from the super market unless you get the organic apple sauce. Still home made is always better. Happy Cooking!
Ingredients German Homemade Apple Sauce
2 kg apples
2 tbsp sugar (flat)
1/4 liter apple juice
2 cloves
some lemon juice
1 cinnamon stick
vanilla extract to taste or some vanilla sugar – How to make Vanilla Sugar –
cinnamon, ground to taste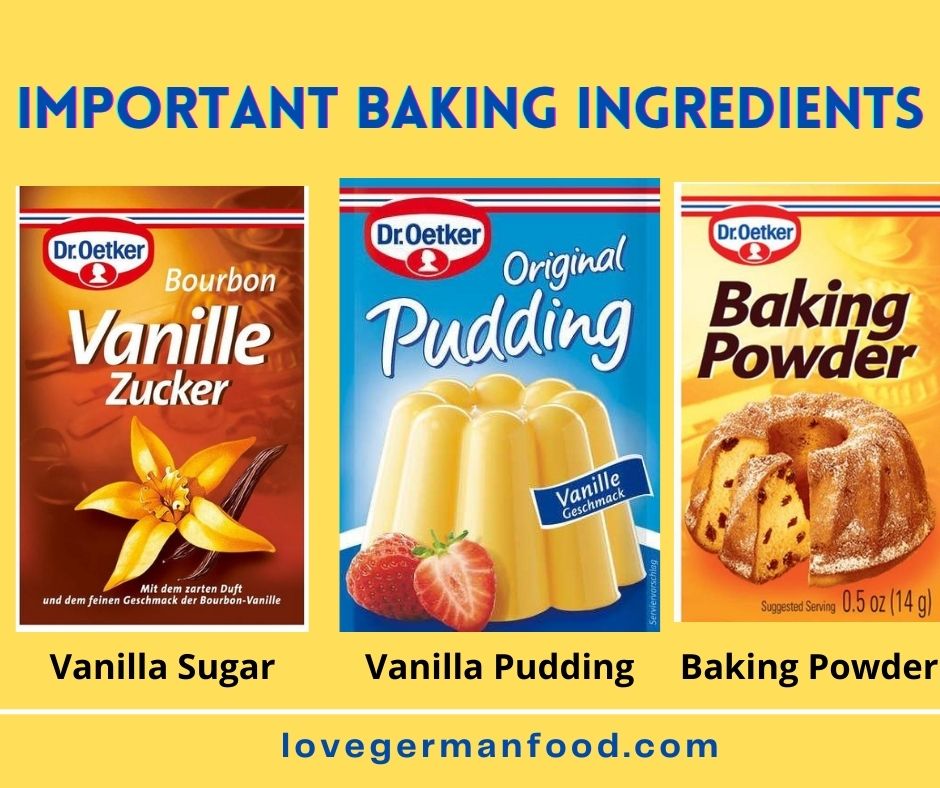 Cooking Instructions German Homemade Apple Sauce
– Peel apples, remove core. Cut in halves, then in quarters.
– In a pan melt the sugar until it is caramelized (about 2 min).
– Add apples, reduce heat, stir very well so the sugar will dissolve from the bottom of the pan, about 1-2 min.
– Combine with half the amount of apple juice. Place cloves, in a tea ball infuser, place in pan. Add cinnamon stick. Cover, let cook until apples are completely soft.
– Remove cinnamon stick and infuser.
– Mash apples or puree them, using a stick mixer of potato masher. You might need some more apple juice so it is mushy.
– Add lemon juice, vanilla liquid, sugar and cinnamon to taste.
Apple Sauce is a classic side dish for Kaiserschmarrn and potato pancakes. Looking for the recipes?
Here they are:
Go to the Kaiserschmarrn Recipe

Go to the Potato Pancake Recipe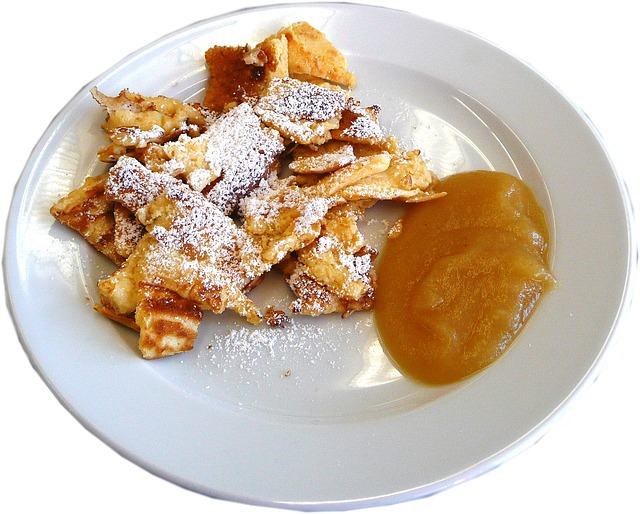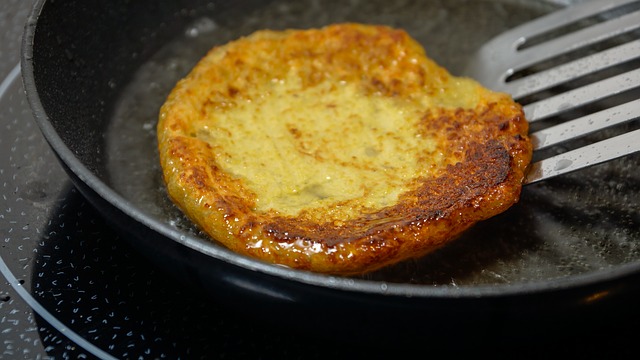 ---