The German New Years Cake is a traditional cake often with 3 layers of different fillings: poppy seeds, nuts and apple. This is an original German proven recipe. You might ask yourself why is this a new years cake? It's tradition to wish good luck for the new year. Folk belief says that nuts and poppy seeds supposed to be lucky charms and bring health and good luck. Therefore the cake is filled with poppy seeds and nuts and is popular especially in rural areas of Germany. That is a good reason to get started. Happy Baking!
Ingredients German New Years Cake
Base Cake
400 g flour
200 g butter
100 g powdered sugar
2 egg yolk
2 tbsp sour cream
Poppy Filling
200 g poppy seeds, ground
50 g butter
50 g sugar
1 cup milk
50 g raisins
1 tbsp honey
1 tbsp rum
1 package vanilla sugar, 0.5oz – How to make Vanilla Sugar –
zest of 1 lemon, organic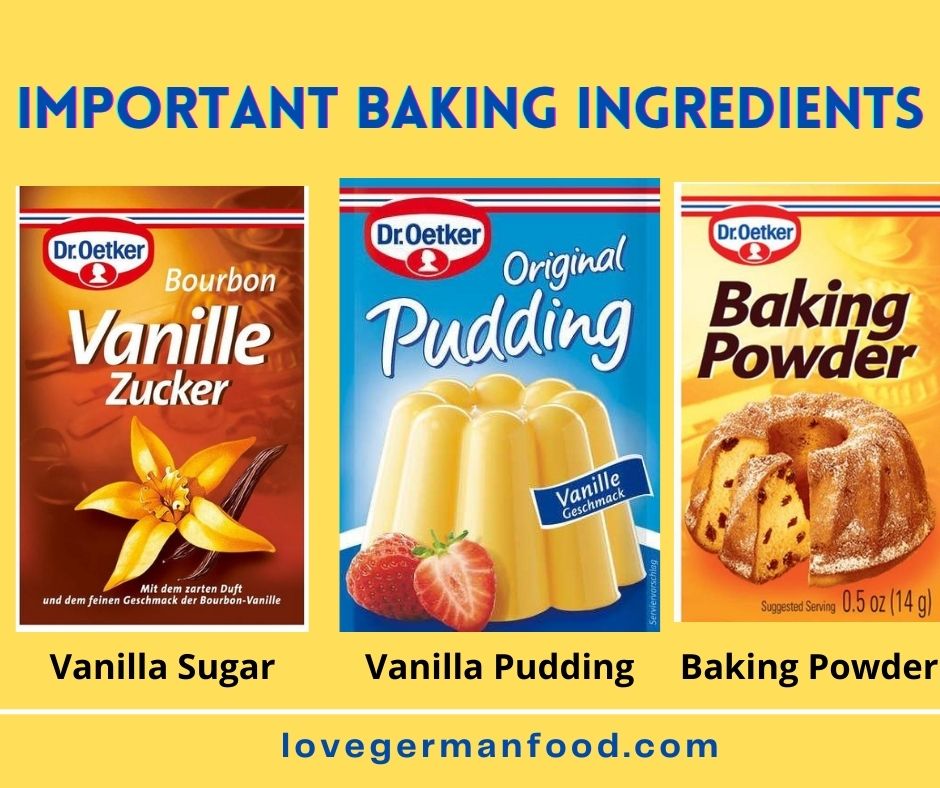 Nut Filling
150 g ground hazelnuts or almonds, or mix of half almonds and hazelnuts
1 tbsp sugar
1/2 cup milk
some cinnamon and cloves, ground
Apple Filling
0.5 kg apples
30 g butter
2 tbsp sugar
1 egg and some butter
Baking Instructions German New Years Cake
Make the Base Cake
– Place all ingredients for the base cake into a bowl and knead until you get a smooth dough.
– Wrap it in foil and keep it cool for at least 1 hour or over night.
Make the Fillings
– Mix poppy with all other ingredients in a pan.
– Let soak for 1-2 minutes on low heat, then let cool off.
– Mix nuts with sugar and milk, spice with cinnamon and cloves.
– Peel apples and cut in small pieces; saute them on low heat with butter and sugar without adding any water. They need to be semi soft but should not get mushy.
– Take the base dough and cut it in 4 parts.
– Roll each part on a baking board that is sprinkled with flour, dough should be thin and not thick.
Add the Fillings
– Place 1 dough on the bottom of a spring form and add the poppy filling.
– Cover with the second dough and add the nut filling.
– Cover with third dough and add apple filling; cover with the last dough.
– Beat 1 egg and spread it over the last cover by using a baking brush; with a fork poke the dough several times.
– Bake the cake in pre-heated oven for 1 hour and 20 minutes on 360 F.
Keep the cake 1-2 days at a cool place before serving.
Final step is to dust the cake with a layer of powdered sugar before you cut it.
---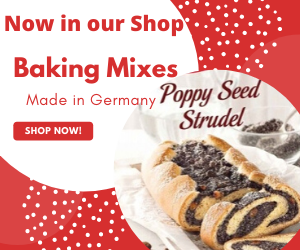 ---