We all love stews! Especially in Germany stews are very popular. The German White Beans Beef Stew is easy to make and great for a family dinner. Normally the fall and winter months are great for stews.  Happy Cooking.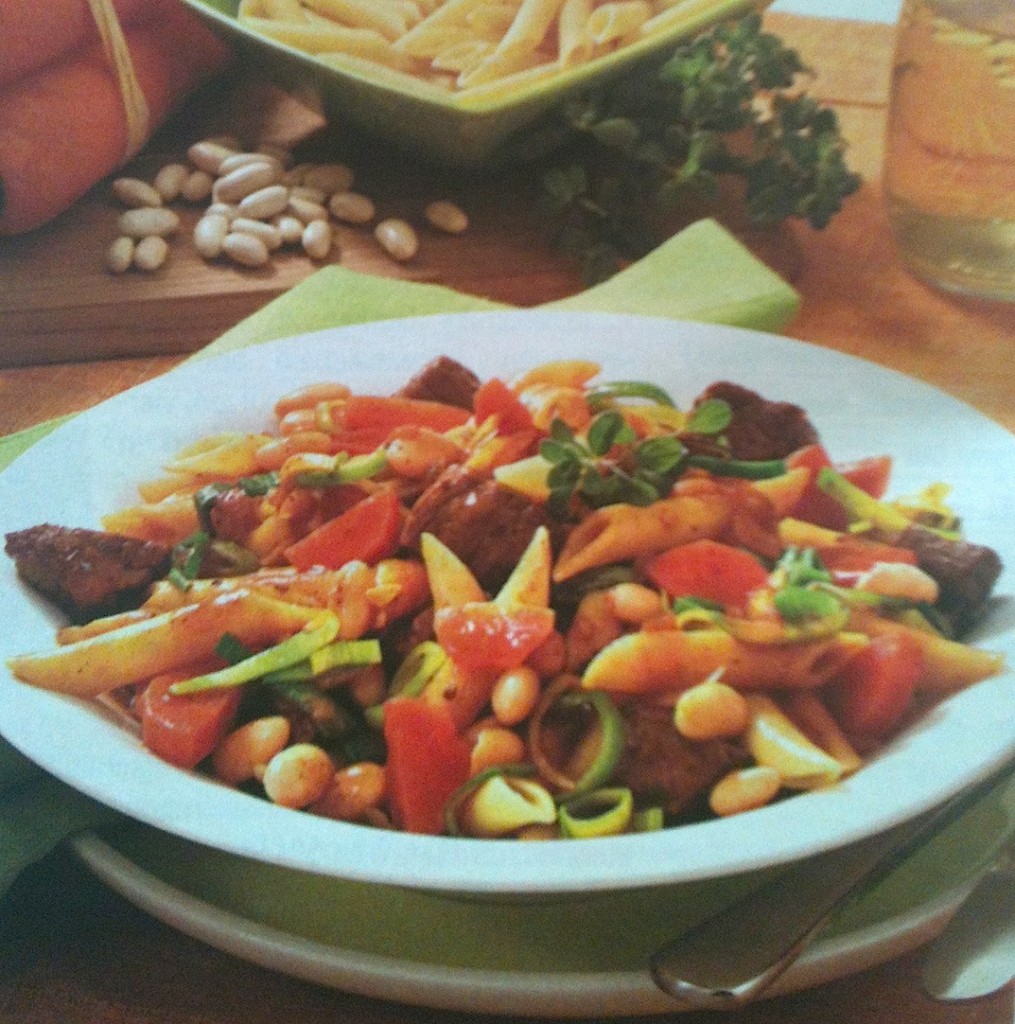 Ingredients German White Beans Beef Stew
500 g beef stew meat
2 big carrots
1 leek
1 medium size onion
1 can (425ml or 15oz) white beans, no salt or spices
1 tbsp cooking oil
salt, pepper white, sweet paprika to taste
fresh or dry marjoram
2 tbsp flour
1 tbsp tomato paste
250 g pasta (penne)
Cooking Instruction German White Beans Beef Stew
– Wash meat, pat it dry and cut in cubes.
– Wash and clean carrots and leek, cut in small slices.
– Chop onion, drain beans, rinse them under running warm water.
– Heat oil in a skillet, brown meat in portions, spice with salt, pepper, paprika and marjoram to taste.
– Add carrots and onion.
– Dust with flour, add 1/2 liter water and tomato paste.
– Let simmer for about 45-60 min (depends meat size), the meat should be very soft. Cooking time might extend.
– Add leek and beans 10 minutes before cooking time.
– Boil pasta per instructions.
– Serve mixed with pasta or separate.