The German Macaroni cheese gratin is a German meatless pasta dish that is inexpensive, easy to make and super yummy! It is similar to Mac and Cheese but the cheese will be baked so you get this delicious cheese crust on top. You can get the original German macaroni on Amazon. I found the long macaroni in a local Armenian super market. Happy Cooking!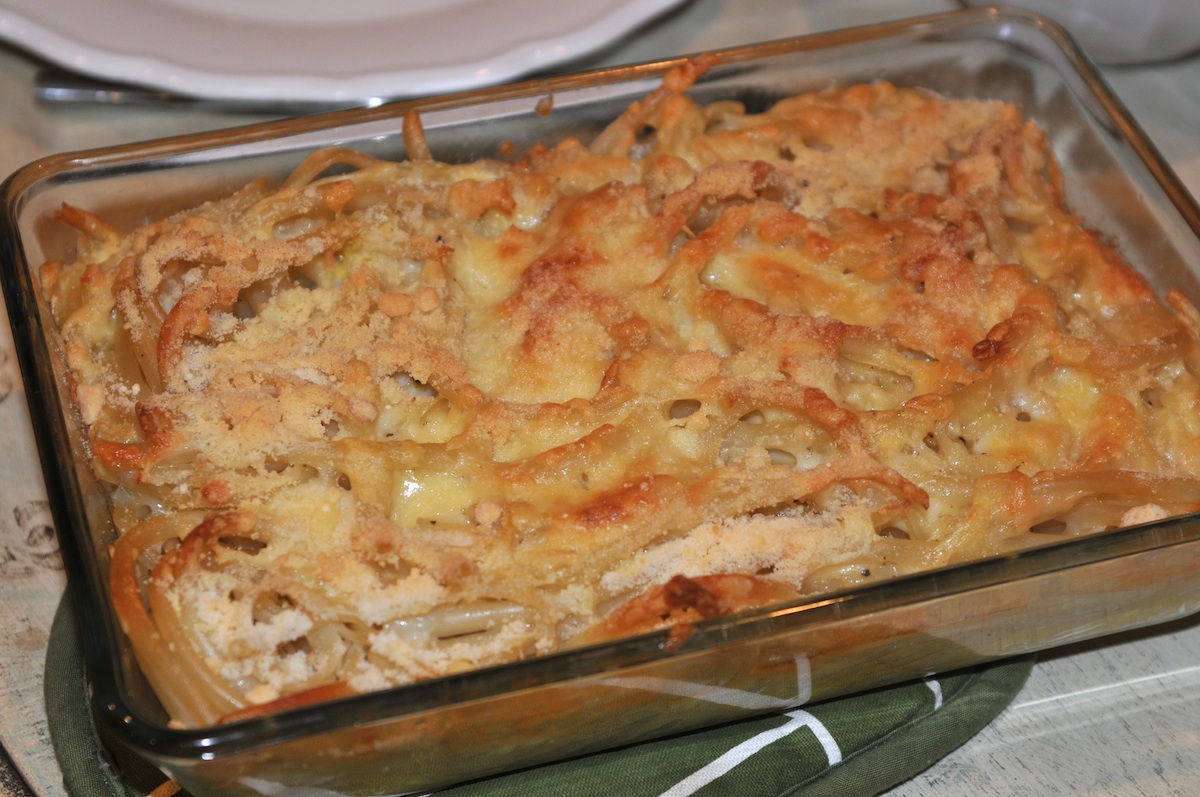 Ingredients Macaroni Cheese Gratin
75 g macaroni – For example Bucatini Pasta No. 6 (Divella) 16oz (454g)

water with a 1/2 tsp salt
1 tbsp butter
125 g grated cheese (firm cheese, Gruyere, Parmesan, Gouda, cheddar etc.)
1/8 liter milk
2 eggs
salt, fresh ground pepper to taste, a hint of nutmeg
1 tbsp chopped parsley
Cooking Instructions Macaroni Cheese Gratin
– Bring the water to a boil and cook the macaroni al dente (the pasta needs to be a bit firm and should not be too soft).
– When done drain the pasta.
– Mix pasta with the butter.
– Use a fire-proof form and grease it with butter;
– Fill in the macaroni.
– Add the grated cheese and mix well with the pasta (keep some cheese).
– Beat the eggs, add milk, salt and pepper and pour it over the macaroni; sprinkle a layer on top with the remaining cheese.
– Bake in the oven on 350 F (170 C) for about 30 minutes.
– Sprinkle some parsley over it when it is done and serve the gratin with lettuce.
---