We all know that Bavaria is a paradise for good food. The Bavarian cuisine has more to offer than dumplings and ham hocks. We found a recipe that is very popular in Bavaria: Old Bavarian Schnitzel or "altbayerisches Schnitzel" in German. It is basically a Wienerschnitzel but at the end you bake it in the oven with some cheese on top, it's optional. We think this is delicious. It's traditionally served with a potato salad but  fried potatoes are a delicious side dish as well. Happy Cooking!
Ingredients Old Bavarian Schnitzel
(serves 2)
2 schnitzel, pork or veal
2 tbsp medium or sweet mustard
2 tbsp horse radish
grated cheese such as Swiss cheese, parmesan, gouda or cheddar
1 egg
bread crumbs (natural, no spices)
salt, pepper, nutmeg to taste
clarified butter for frying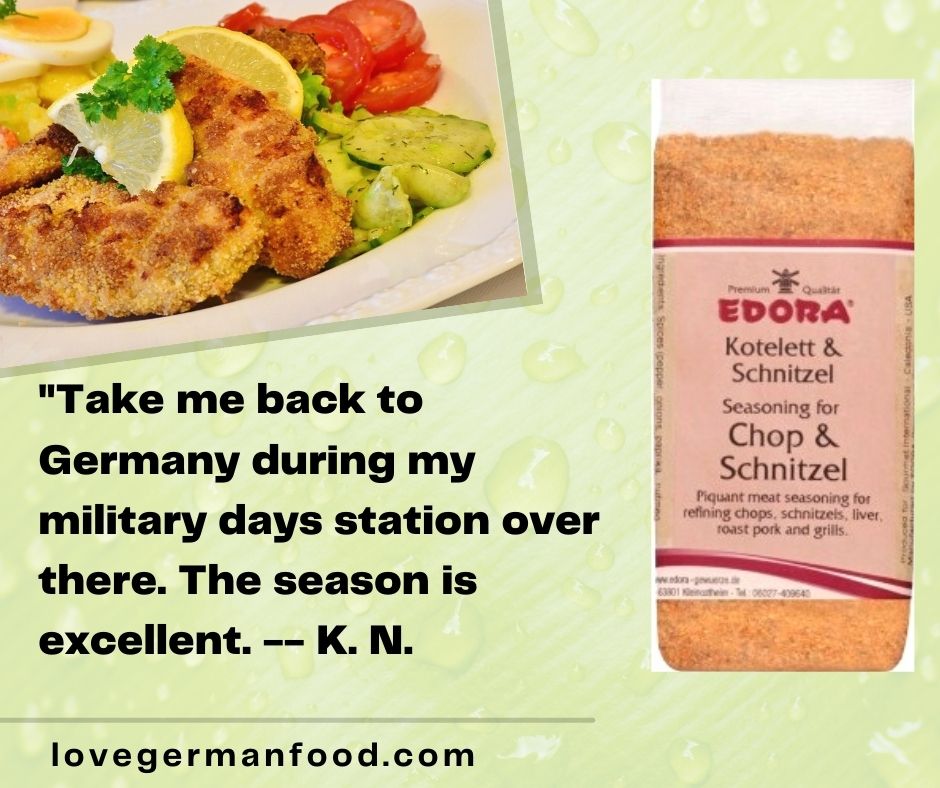 Cooking Instructions Old Bavarian Schnitzel
Pound the meat slices with a tenderizer.
Spice each side with salt, nutmeg and pepper to taste.
Spread on one side a thin layer of mustard, on the other side spread the horseradish.
Beat the egg in a soup plate.
Turn the meat first in egg, then in breadcrumbs.
Heat clarified butter in a pan.
Fry each schnitzel on both sides evenly until it is showing a golden brown color.
If you want to add cheese: Place the Schnitzel in an oven proof form, sprinkle the grated cheese on top.
Broil the schnitzel for 10-15 min (time is depending on oven) at 340 F, or if you use the broiler on high it will be just for some minutes.
Serve with potato salad or fried potatoes.
Schnitzel with cheese and potato salad.