If you like apple cakes then you must try this German Old Fashioned Apple Cake. Authentic German recipe. It does not need any special ingredients so you can make it any day. Enjoy this cake with a cup of coffee or tea, and serve it with whipped cream or a warm Vanilla Sauce  with some vanilla ice cream – Recipe How to Make Vanilla Sauce –
You can add a frosting on top or just dust it with powdered sugar.Happy Baking!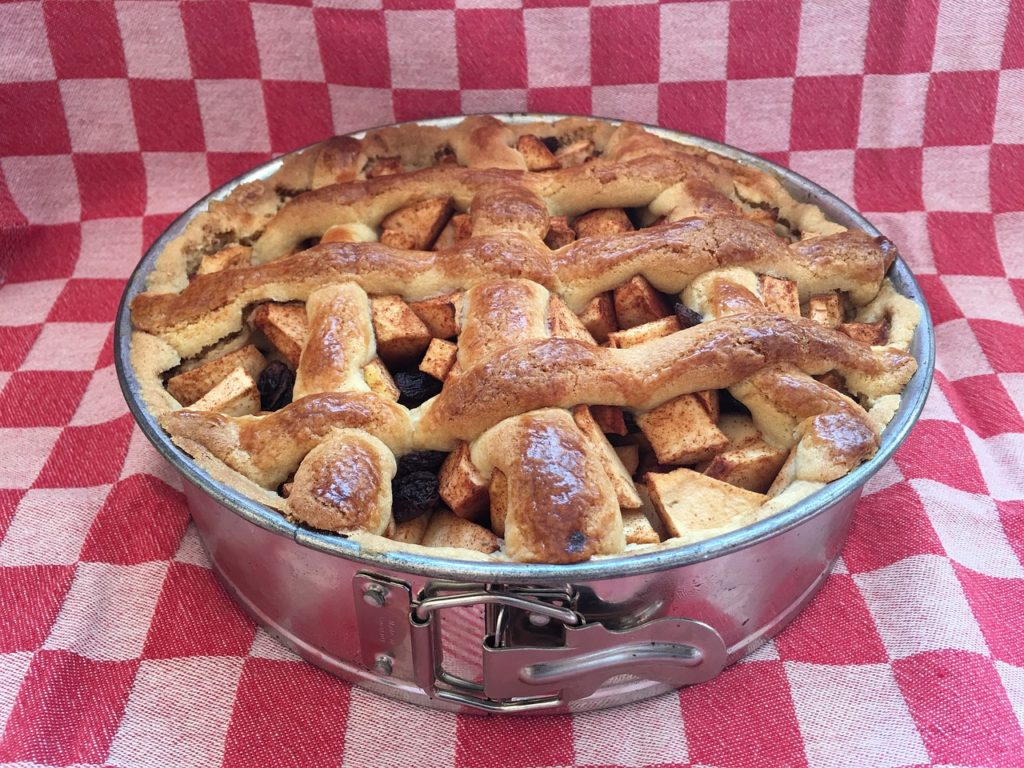 Ingredients Old Fashioned Apple Cake
Base Cake
375 g flour
1 tbsp baking powder
180 g sugar
1 package vanilla sugar 0.3oz  – How to make Vanilla Sugar –
dash of salt
1 egg and 1 egg yolk
180 g cold butter
2-3 ladyfinger cookies, optional
some flour for rolling the dough
Filling
1 ¼ kg apples
30 g raisins
30 g chopped almonds
cinnamon to taste
Cooking Instructions Old Fashioned Apple Cake
Make the Base Cake
– Mix flour and baking powder in a bowl.
– Make a mold in the middle, add sugar, vanilla sugar, salt and egg into the mold.
– Place the chopped butter around the flour; then mix it first with a mixer and kneading hooks; afterwards use hands to knead it until it is smooth.
– Wrap the dough in plastic or aluminum foil and place in the fridge for 30-60 min.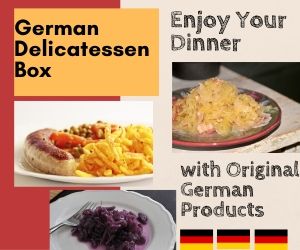 Make the Filling
– Peel apples, remove seeds, cut in quarters, then in small pieces.
– Mix apples, raisins, almonds and cinnamon.
– Pre-heat oven to 200 C or 390 F.
– Take dough and knead it again.
– Use 2/3 of the dough and roll it to a round plate (about 32 cm diameter – 12 inches)
– Place parchment paper into a form; add the dough and form a 2 inch high edge all around the rim.
– Poke the dough several times with a fork.
– Crumble the ladyfingers and place the crumbles on the dough.
– Add apple filling on top.
– Roll remaining dough to a thin plate or make stripes.
– Place plate it on top of the filling, arrange the stripes in a grid.
– Press the edges of the dough gently into the form.
– Bake the cake on the middle rack of the oven for 40 minutes.
Enjoy the cake with unsweetened whipped cream and a cup of coffee or tea!