The missing cake in our recipe collection was the pumpkin pie. So I came up with a Germans style pumpkin pie which turned out to taste delicious. My husband said that it was the best pumpkin pie he ever had! So this means something!
What's the difference? It is less sweet and does not contain evaporated milk. The ingredients are all natural and there is no additional sugar source than just sugar. I used a ready made, unbaked crust that I found in a local supermarket and it is organic and contains no sugar – forget the graham cracker crusts for this pie! Of course you can make your own shell – See ingredients at the bottom of the recipe. Happy Baking!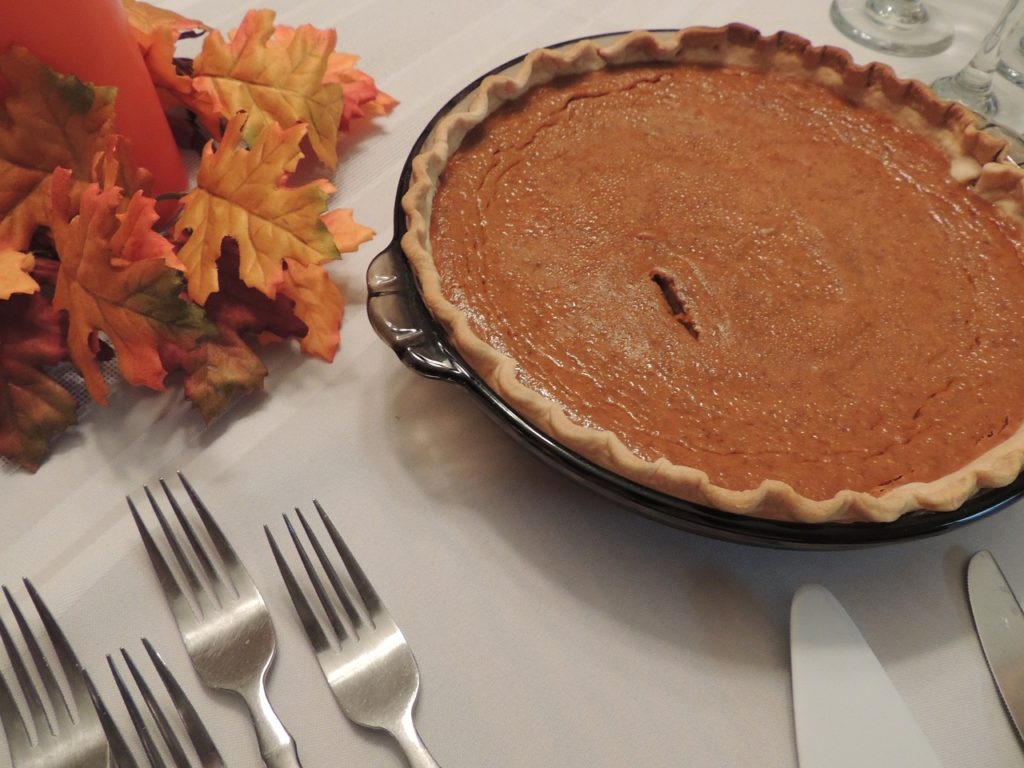 Ingredients Pumpkin Pie German Style
1/2 cup of organic sugar
1.5 tbsp Pumpkin Spice (or following spices, ground: 1 tsp cinnamon, 1/2 tsp ginger, 1/4 tsp cloves, 1 dash nutmeg)
1 dash salt
2 large eggs or 3 small
8 oz heavy cream
1 can – 15oz – Pumpkin, all natural, unsweetened
1 ready made pie shell (crust), organic, unsweetened – 9 inch, unbaked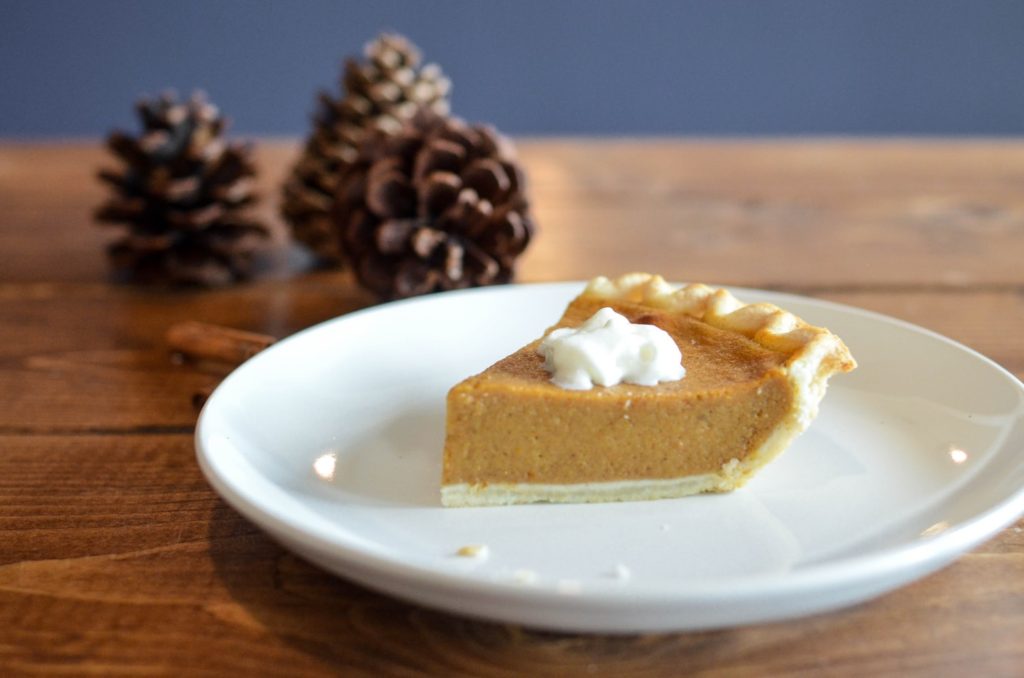 Baking Instructions Pumpkin Pie German Style
– Beat eggs in a bowl.
– Mix sugar with spice and salt.
– Combine eggs with sugar mix and pumpkin, mix well.
– Stir in heavy cream while mixing.
– Butter a pie form, layer it with the pie crust. Crimp any dough that is over the edge.
– Pour into pie shell.
– Pre-heat oven to 425 F.
– Bake for 15 min, then reduce heat to 350 F and bake another 40-50 min (convection oven is less baking time).
– Test if pie is done by using a tooth pick or a knife and poke it into the center, if it comes out clean the pie is done.
– Cool on wire rack for 2 hours.
Serve the pie with whipped cream.
---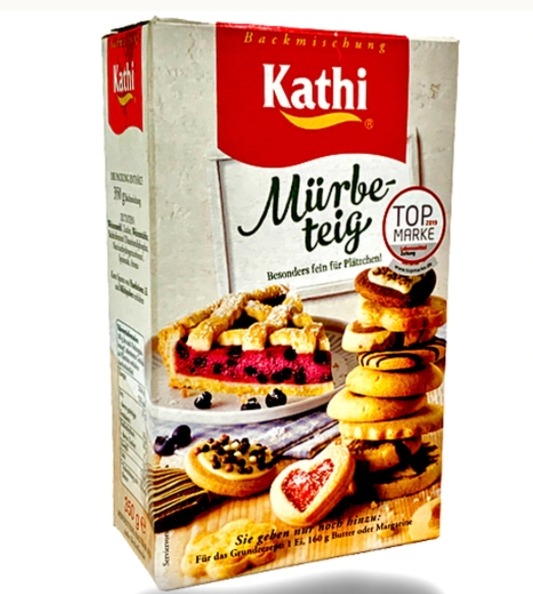 Bake a Pie Shell
Ingredients for the Pie Shell
for a 9 inch pie form
1 1/2 cups all-purpose flour
1/2 tsp salt
1 tsp sugar
1/2 cup butter + more for buttering pie plate or skillet
4-5 tbsp ice water
Instructions Pie Shell
– Combine flour, salt and sugar in a bowl, mix well.
– Cut cold butter in pieces. Mix with flour and knead until you get Streusel.
– Add the water and knead until you get a smooth dough.
– Form to a ball and let sit in fridge for 30 min.
– Roll the dough and get a 30cm diameter circle.
– Grease the form with butter and place the dough carefully into the form. If it should tear you can easily squeeze the tears together.
– Place dough in fridge for 1 hour before filling it.
---