This Sweet Bread Rhineland Style is very popular in the Rhineland and they call it "Butterstuten". It is a sweet bread with raisins made out of a yeast dough. Awesome for breakfast with butter and jam. I am sure you will love this sweet bread. Happy Baking!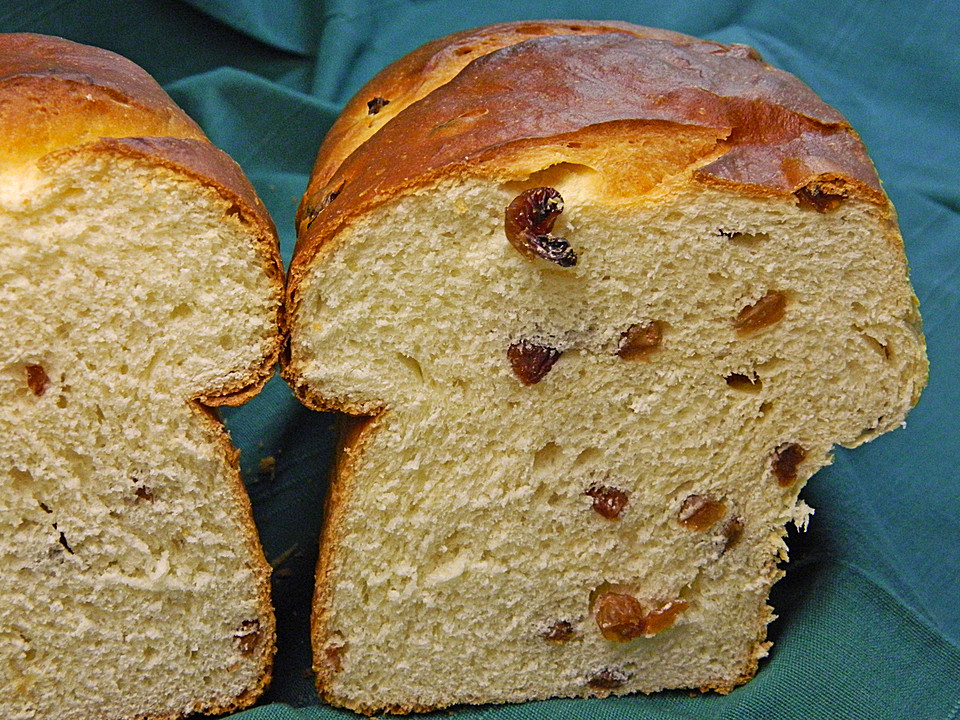 Ingredients Sweet Bread Rhineland Style
500 g flour, all purpose, unbleached – 4 cups
250 ml milk
80 g sugar – 1/3 cup
30 g fresh yeast or 1 pk dry yeast
1 medium size egg
1 tsp salt
50 g butter – about half a stick
100 g raisins
some sunflower oil, natural bread crumbs for the form
You Might Like this German Yeast Dough Baking Mix!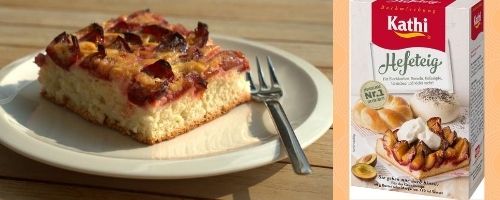 Baking Instructions Sweet Bread Rhineland Style
Add yeast to one quarter milk. Dissolve butter in remaining milk (milk should just be warm).
Place flour in a bowl, form a mold in the middle. Add egg and sugar into mold and mix it.
In a small bowl add some flour,  turn raisins in the flour.
Add yeast-milk, butter-milk, salt and raisins, knead until you get a smooth dough (for about 5 min with hands).
Cover dough with a kitchen cloth, let raise for 1 hour. Dough amount should double.
Knead dough again.
Brush a bread form (30x10cm) with the oil and sprinkle with bread crumbs.
Place dough into the form, cover with a moist kitchen cloth or aluminum foil, let raise for another hour.
Pre-heat oven to 200 C or 400F.
Bake bread for about 30 min.
Brush bread when it is still hot with butter.
Let cool off completely on a cooling rack.
---