Chicken Malakow is an interesting recipe. I was searching online to find some background material for this recipe as the name does not really sound German (Malakoff). It sounds Russion but see below where it really comes from.
So after some time I found some results:  Malakow, Jean J. Péllisier (1794-1864) was a French Marshall who got the title of a duke from Napoleon after the battle of Malakow (Region of Krim) in 1855.
Afterwards the name was adopted by the cooks of the French cuisine, and it was added to special recipes as the "Malachow Cake". I found this recipe in a booklet called "Slim with eggs", and thought this is a special egg dish which I like to post.  The Chicken Malakow could be a great dish for the brunch buffet or for breakfast. Happy Cooking!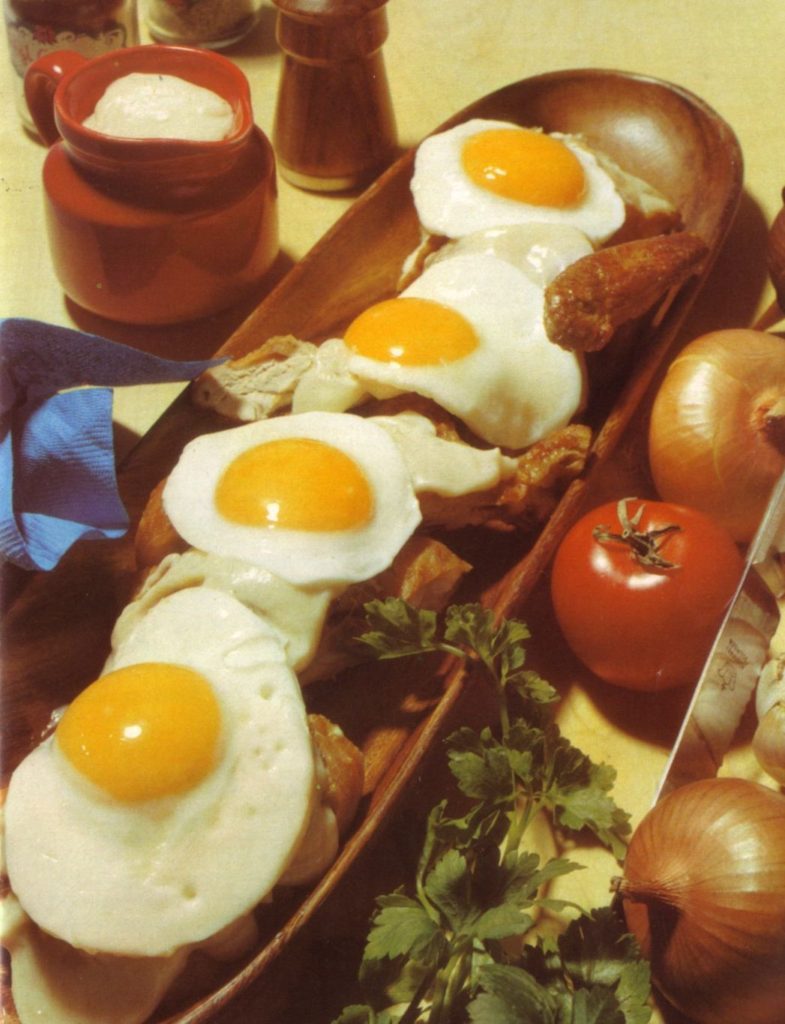 Ingredients Chicken Malakow
4 small to medium size chicken breasts
some vegetable broth (to boil the meat) – How to make vegetable broth –
1 onion
70 g butter
40 g flour
1/8 liter white wine
1/2 liter vegetable broth
1 tbsp tomato paste
salt, pepper to taste
4 eggs
Cooking Instructions Chicken Malakow
– Cook the chicken breast in enough broth so that they are covered at all time.
– Cut onion in small pieces, fry them in butter until they are transparent.
– Add the flour, fry until you get a light yellow paste. Fill up with vegetable broth, add tomato concentrate.
– Let cook for about 15 minutes on low heat.
– Add white wine, salt and pepper to taste.
– Reheat the chicken breasts in the sauce (gravy) and put them on a special serving plate, pour some of the sauce over the meat.
– Make fried eggs in a separate pan, and place them on top of chicken breasts
If you have more sauce left over, serve it in a separate bowl. Serve with rice and lettuce.