Posted on November 30, 2019 by admin
The German filled butter cookies are very easy to make and this is a great recipe for baking beginners. It is an original German recipe, just in time for Christmas. Germany has mastered the Christmas cookie baking since hundreds of years and has the most Christmas cookie recipes of this world. Happy Baking!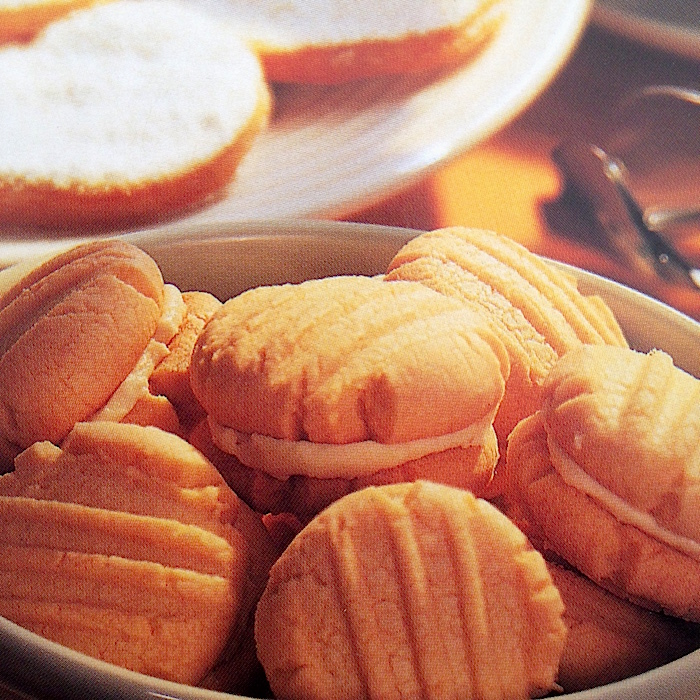 Ingredients Filled Butter Cookies
(makes 15 cookies)
130 g butter
130 g sugar
1 pack. vanilla sugar, 0.5oz – see below how to make vanilla sugar
1 egg
340 g flour
1/2 tsp baking powder, Dr Oetker
Filling
90 g butter, soft, room temp.
150 g powdered sugar
1 pck vanilla sugar, 0.5oz  – How to make Vanilla Sugar from Scratch –
1 tbsp vanilla liquor or non-alcoholic natural vanilla extract
– Find Vanilla Liquor here –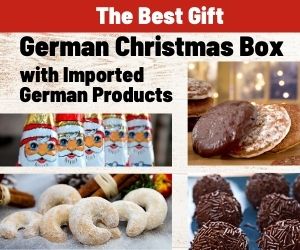 Baking Instructions Filled Butter Cookies
– Combine butter, sugar, vanilla sugar and egg. Beat until bubbly.
– Mix baking powder and flour, sieve it to the dough.
– Pre-heat oven to 350F.
– Form small balls and place on a baking tray layered with parchment paper.
– With a fork flatten them slightly.
– Bake for 10-15 min.
– For the filling mix all filling ingredients.
– To use the filling cookies have to be cooled completely.
– Place a dot of the filling on one cookie and cover with another cookie. Press gently so cookies stick together.
Keep the cookies at a cool place.
Tips:
Vary the filling by adding other liquors or flavors. German baking flavors like rum, almond or lemon flavor are very good. But any natural baking flavor would be useful.
---
Related