Surprise your friends and family with these delicious fried egg Easter muffins – they are just right for the Easter spring celebration. The muffins are easy to make and will make your family, friends or guests smile. We like these muffins because you can transport them easily in muffin containers to your Easter egg hunt. Happy Baking!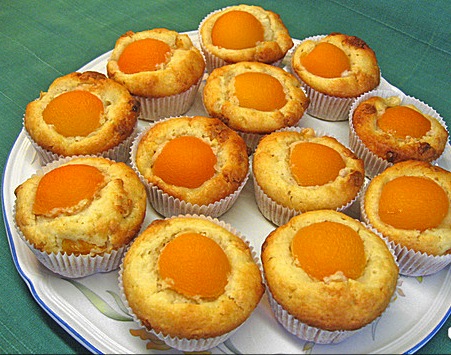 Ingredients Fried Egg Easter Muffins
(for 12 muffins)
90 g sunflower or vegetable oil
300 g flour, unbleached, all purpose
1 tbsp baking powder, Dr Oetker
100 g sugar
1 Dr Oetker package vanilla sugar, 0.5 oz – How to make Vanilla Sugar –
1 egg, 1 dash salt
150 g white chocolate
125 ml buttermilk
1 tbsp cream of tartar (Natron in German)
1 tbsp lemon juice
1 big can of apricots (420 g drained)
---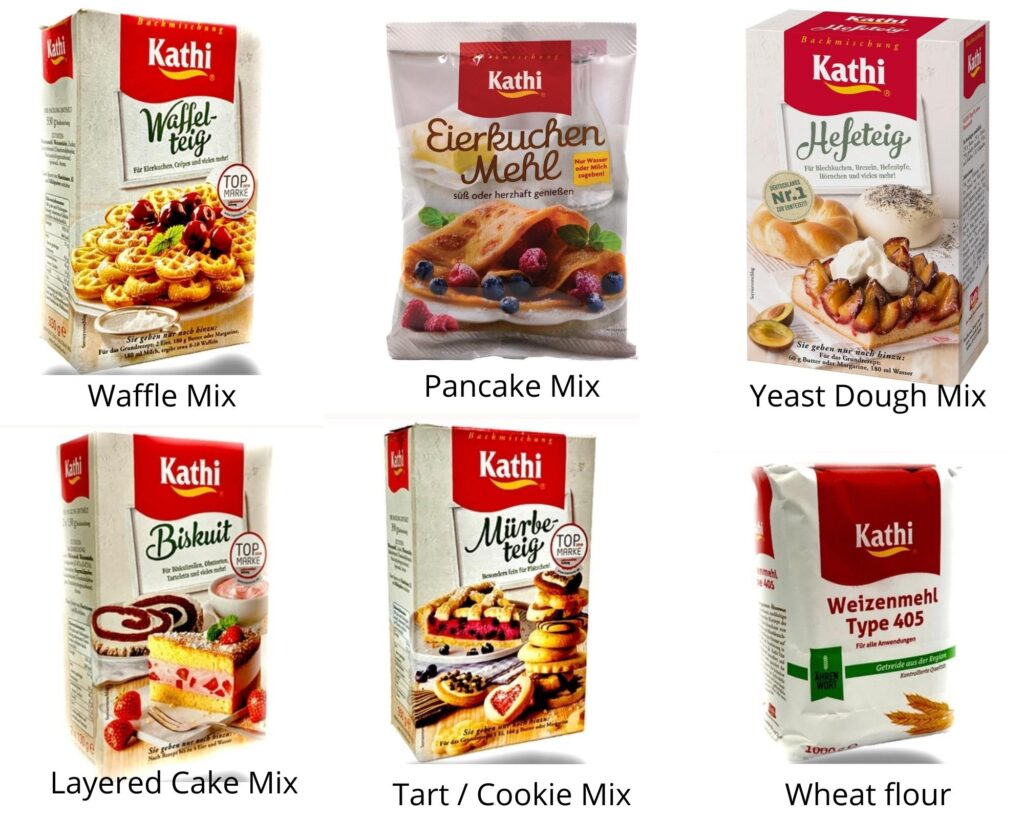 ---
Baking Instructions Fried Egg Easter Muffins
– Mix flour, baking powder, sugar, vanilla sugar, cream of tartar (natron) and salt. Mix well with hand mixer.
– Chop white chocolate coarsely and add to the dough.
– Drain apricots but keep the liquid.
– Set 12 apricot halves aside; cut remaining apricots fine and mix them with the dough.
– Mix oil with buttermilk, lemon juice, 75ml apricot juice and 1 egg, then add it to the dough until it is thicker.
– Place muffins paper cups into the molds of the muffin tray.
– Fill muffin cups with the dough.
– Dip each apricot briefly into flour. Place on each muffin  1 apricot.
– Bake the muffins in preheated oven on 200 C (or 392 F ) for 30-35 minutes.
---
---