In Germany we love sweet bread for the Sunday breakfast or brunch! Learn today to make the German Buttermilk Quark Sweet Bread. It is without yeast but we use quark and buttermilk. The dough is also good for rolls or can be placed in a loaf form. Add raisins if you like. Soak them in some rum before adding to the dough when kneading it. Happy Baking!
Ingredients German Buttermilk Quark Sweet Bread
250 g quark – How to make Quark at Home –
10 tbsp butter milk
9 tbsp sunflower oil
75 g sugar
1 package vanilla sugar, 0.3oz – How to make Vanilla Sugar –
zest from 1/2 organic lemon
1  dash salt
450 g flour
1 package – 0.5 oz – baking powder Dr Oetker (not baking soda)
30 g sliced almonds
1 egg yolk
some flour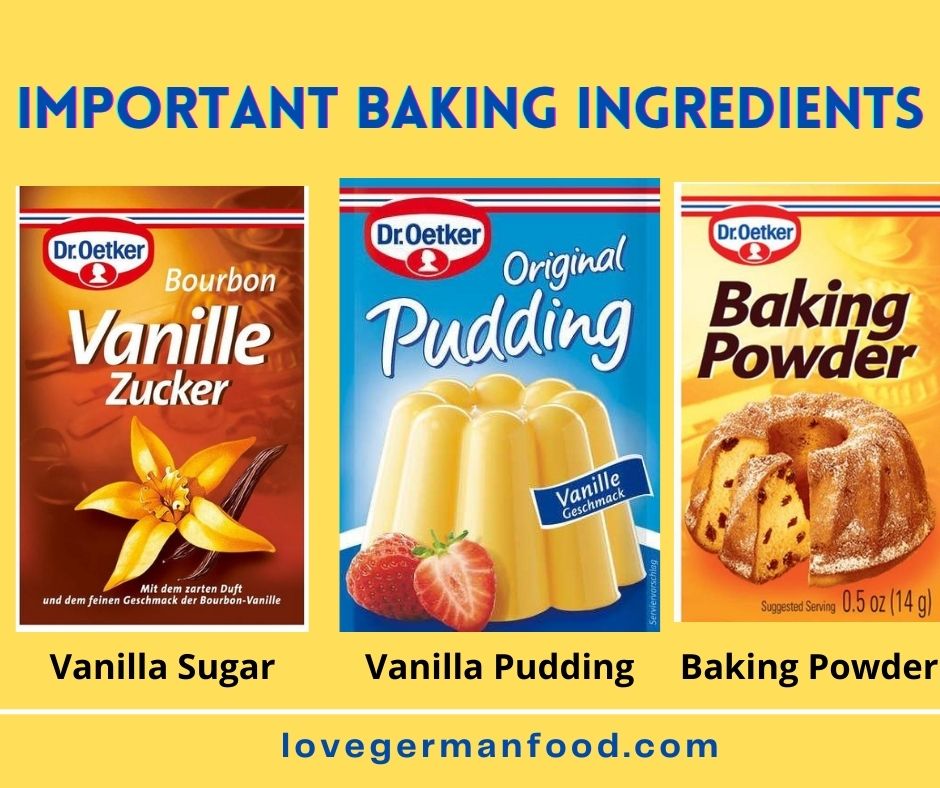 Baking Instructions German Buttermilk Quark Sweet Bread
– Mix quark, 9 tbsp butter milk, oil, sugar, vanilla sugar, lemon zest and salt.
– Combine flour with baking powder, add 1/3 of the flour to the dough. Mix well. Add remaining flour while kneading the dough (knead only a very short time, this important).
– Separate the dough in 5 balls (each part 200g).
– Roll each ball to strands of 40-45cm length (18 inches).
– Place strands next to each other and braid them (see photo below). Place both outer strands over the middle strands, then cross over. Press ends of strands together.
– Pre-heat oven to 200 C or 390 F (convection 350 F).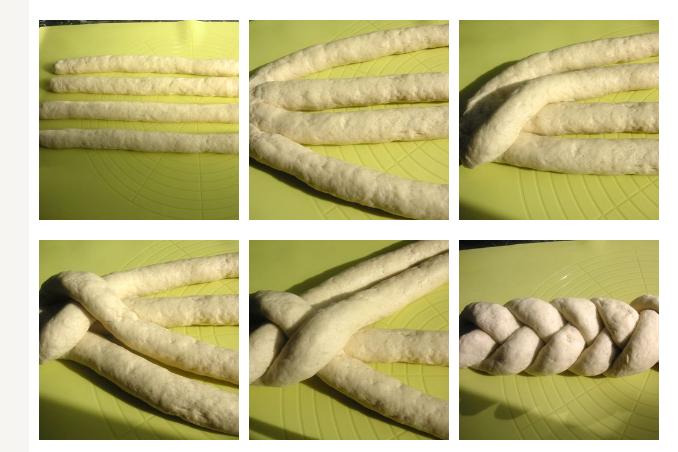 – Place bread on a baking tray layered with parchment paper, bake for 15-20 min – remove from oven.
– Mix egg yolk, 1 dash salt and 1 tbsp buttermilk, brush over the bread, sprinkle with almond slices.
– Bake another 15-29 min.
– Let cool off before you cut it in slices.
Serve with butter and jam, cream cheese and fresh fruit or pureed strawberries.
---
The ONLY Yeast Dough Baking Mix in the USA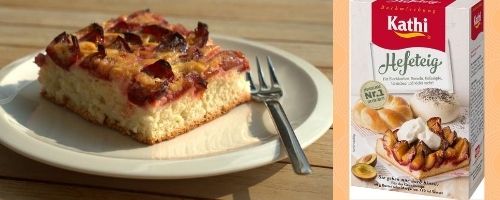 source: chefkoch.de