The German Holiday Dessert is the perfect ending for a German Christmas dinner. You need Lebkuchen, sour cherries and quark. Lebkuchen can be made – Go to the Recipe for Lebkuchen here – or you can find them at Aldi or Cost Plus (if not sold out!) – Quark can be made – Go to the Recipe How to make Quark – and sour cherries you will find at Trader Joes, Aldi or on Amazon.
What is Grand Marnier?
It is an orange-flavored cognac liqueur and the original Grand Marnier liqueur created in 1880 by Alexandre Marnier-Lapostolle is called Cordon Rouge. It is consumed neat and is also used in mixed drinks and desserts. Grand Marnier or the German brandy Asbach Uralt are very good liquors to be combined in this dessert. If you don't want to use alcohol we recommend rum flavor. Happy Cooking! Happy Holidays!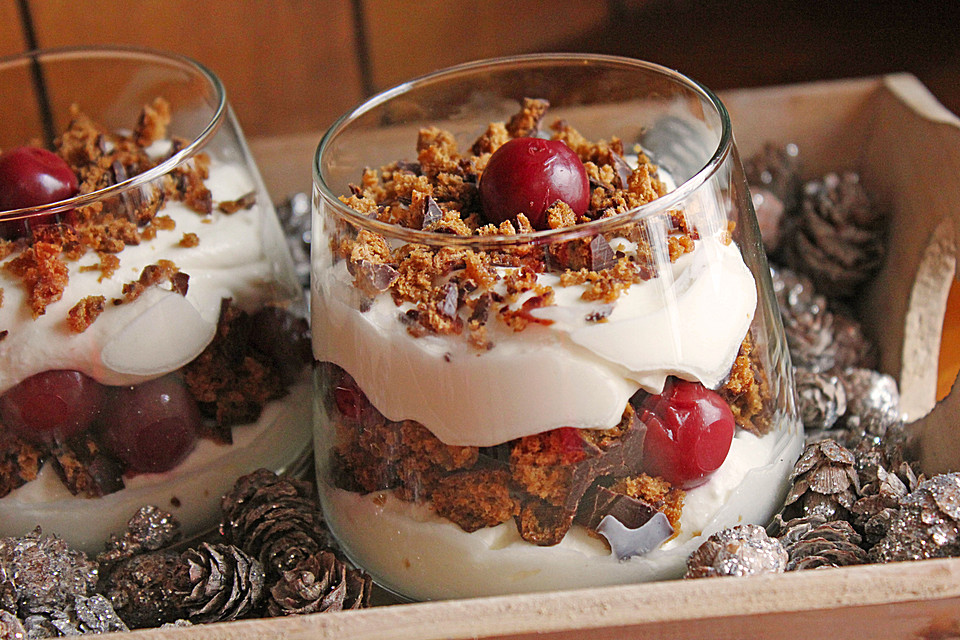 Ingredients German Holiday Dessert
200 g Lebkuchen (see recipe link above)
200 g quark or a mix of cream cheese and Greek Yoghurt (see recipe link above)
250 g heavy cream
1 package Whip it (optional) Dr. Oetker Sahnesteif (Whip Cream Stabilizer ) -5 pack

1 tsp cinnamon
2 tbsp Grand Marnier or Asbach Uralt Brandy – Find more Info about Asbach Uralt Brandy here –
1/2 jar sour cherries
125 ml cherry juice
100 g powdered sugar
grated chocolate to sprinkle on top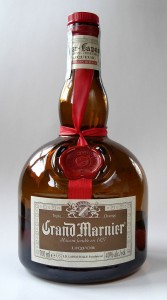 Cooking Instructions German Holiday Dessert
– Crumble Lebkuchen.
– Combine liquor with cherry juice. Soak the lebkuchen crumbles in the liquor-juice mix.
– Mix quark with sugar and cinnamon.
– Make whipped cream (add 1 package of Sahnesteif if you like).
– Fold whipped cream with quark.
– In a decorative glass place one layer lebkuchen and one layer quark cream, also add cherries in between the layers.
– The last layer should be the quark cream.
– Sprinkle with grated chocolate.