This German Potato horseradish soup is easy to make and inexpensive too! I like the fact that healthy and tasty food does not have to be expensive. It was very common in Germany to serve only meat for the Sunday lunch such as chicken, beef or pork. During the week meatless dishes were served such as vegetable stews and soups, or spinach with boiled potatoes and fried eggs. The potato horseradish soup can be the starter for a menu, and makes a fantastic soup during the cold winter months. Potatoes are used  a lot in German dishes especially in soups. Happy Cooking!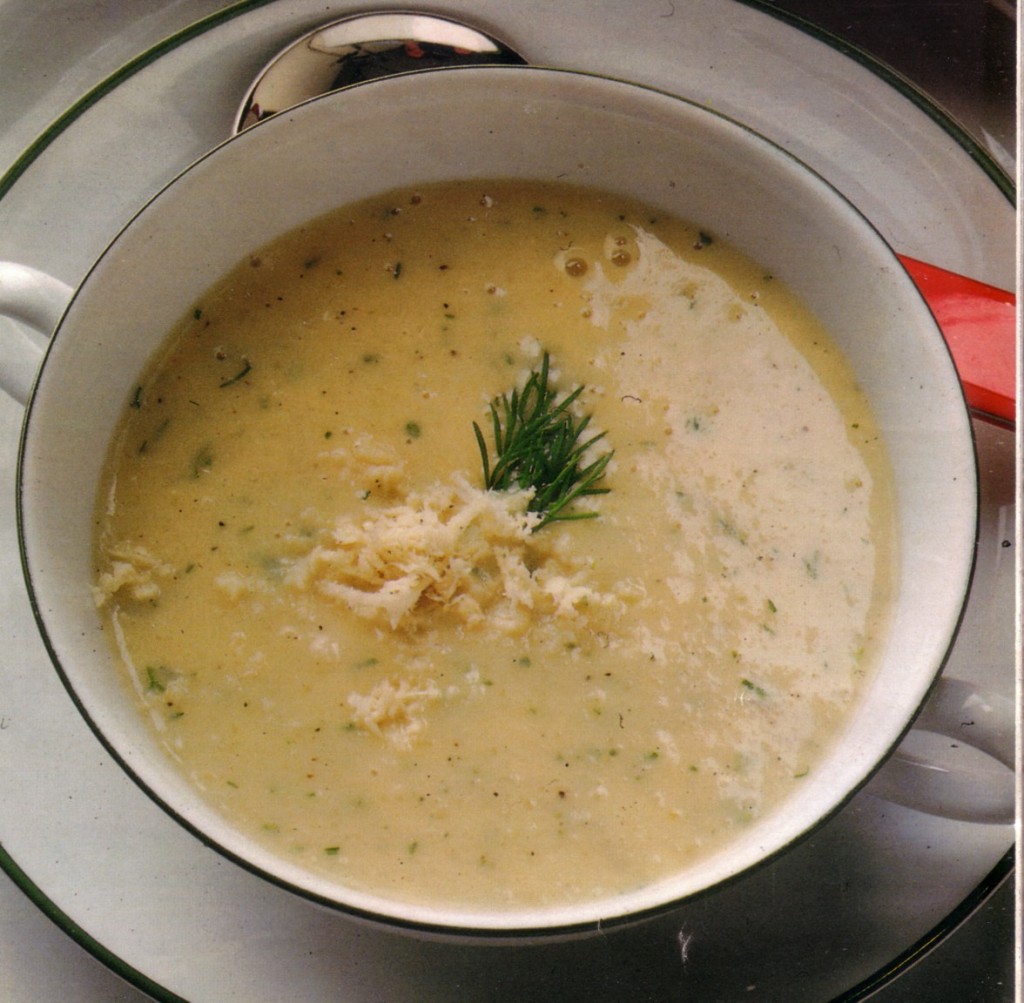 Ingredients German Potato Horseradish Soup
400 g potatoes
2 onions
1 tbsp butter
1/2 liter vegetable broth instant – How to make Vegetable Broth –
1/4 liter heavy cream
1 egg yolk
2-3 tbsp white wine, dry
30 g horseradish (freshly grated)
salt, pepper to taste
1 tbsp chopped dill
Cooking Instructions German Potato Horseradish Soup
– Peel potatoes, chop them into cubes; peel onions and chop them fine. Sauté onions and potatoes in the butter .
– Add broth and cream, let it simmer covered for 20 minutes. Puree the soup with a hand mixer or squeeze it through a sieve.
– Mix egg yolk with white wine (don't bring the soup to a boil anymore); add horseradish, salt and pepper.
– Chop dill very fine and sprinkle it over the soup; if you like sprinkle some horseradish on top as well.
It takes about 30 minutes to cook the soup and it's only 15 minutes to prepare.