This German raspberry yogurt cake is more than a cake! It is a "Torte" which means it has several layers and is filled with a cream of some sort. It is a wonderful summer cake. This raspberry cake is using raspberry puree, and a cream of fresh cheese such as quark or ricotta and yogurt. Not recommended for baking beginners; you should be somewhat experienced with baking. Happy Baking!
Ingredients German Raspberry Yogurt Cake
Base Cake
4 medium sized eggs, separated
4 tbsp hot water
125 g sugar
1 package vanilla sugar, 0.32oz – How to make Vanilla Sugar  –
125 g flour
1/2 package baking powder Dr Oetker (1 package is 0.5oz and good for 500 g flour)
Filling
11 sheets white gelatin
500 g raspberries, fresh or frozen, if frozen they must be thawed
200 g quark, ricotta or mascarpone
500 g natural Greek yogurt
400 ml heavy cream
60 g sugar
butter for the form (26 cm or 10 inches)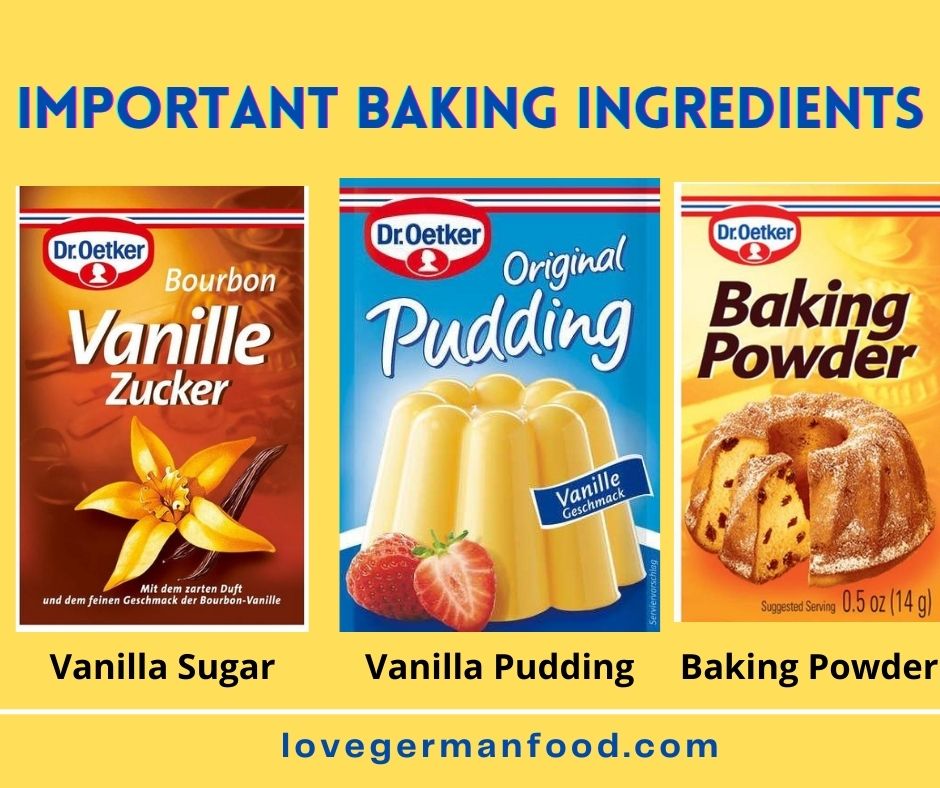 Baking Instructions Raspberry Yogurt Cake
Make the Base Cake (Biscuit)
– Separate the eggs, then beat the egg white with the hot water until firm.
– Slowly add the sugar (125 g) mixed with vanilla sugar.
– Add one egg yolk after the other.
– Mix flour with baking powder and fold in carefully to dough.
– Place dough in a greased and with parchment paper layered spring form.
– Bake on 350 F for 30 min.
– When done remove from form and let cool off on a cool off grid.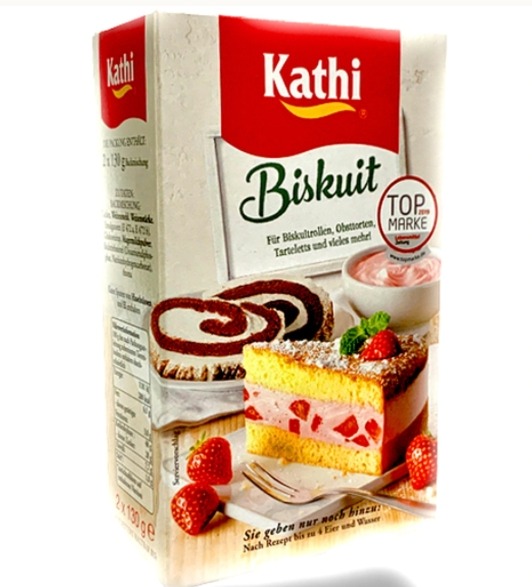 Make the Filling Cream
– Soak 6 gelatin sheets in water (or prepare them per instructions).
– Separate out some raspberries and for using them later to decorate the cake.
– Puree raspberries and press through a sieve, there should not be any seeds in the puree.
– Mix quark or whatever you use, with yogurt and 60 g sugar, mix well until creamy.
– Dissolve 5 sheets gelatin (place for some seconds in micro wave), should be liquid.
– First combine some spoonfuls of the cream with the gelatin, then add all the cream and mix well. The remaining 6 sheets of gelatin are used for the pureed raspberries.
– Place the cream and raspberries in fridge.
– Beat half or the heavy cream until firm and fold into the semi-firm yogurt cream.
– Cut the biscuit base one time horizontally, then place a cake ring around one base.
– Place half of the yogurt cream and half of raspberry puree on top and slightly marbleize it with a fork.
– On top of the second base biscuit add the remaining puree and yogurt cream, marbleize as well.
– The cake should be kept in the fridge for at least 4 hours or better, over night.
– Remove cake ring.
– Beat remaining (200ml) heavy cream until firm and spread around the cake.
– Keep some firm cream for some decorative pattern. Decorate with raspberries.
---