There is no doubt – German Rolls or Brotchen (Brötchen or Semmeln in German) are the best. Here is a German recipe for German rolls. They are also called Semmeln, Schrippen or Weckle. This is the best recipe that you can find online. It is an original and authentic recipe for rolls like the ones from Germany. The best addition for an authentic German breakfast.
German rolls have a light brown crust and are soft inside. It is never the opposite. When you cut them in half it's getting messy! But that's the way rolls have to be! Add different seeds such as sesame, poppy or sunflower seeds on top. Enjoy this recipe for German rolls and Happy Baking!
INFORMATION about flour and yeast – check out the links below:
All about Yeast
What are the Flour Types
Where to find Fresh Yeast
German Flour from LoveGermanFood.com

---
Ingredients German Rolls
500 g wheat flour, type 550 – all purpose flour (see German flour above)
1 package dry yeast – or 30 g fresh yeast (cube)
1 tsp sugar
350 ml lukewarm water
1tsp salt
some milk or water for spreading
---
Contains packaged bread  during summer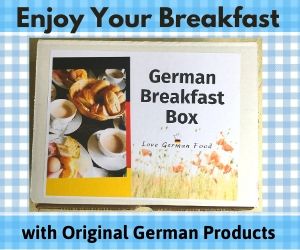 ---
Baking Instructions German Rolls
– Add flour into a large bowl and in the middle make a mold;
– Place yeast with sugar and 100ml warm water into the mold.
– Mix it with some flour to make a pre-dough. Cover with a clean kitchen cloth and let rise for 40-60 minutes.
– Add salt and remaining water. Mix with a cooking spoon really good until the dough comes off the edges of the bowl.
– Form the dough to a ball and let it rise another 30-40 minutes.
– Make a roll out of the dough, and cut small sizes, each should weigh about 50g.
– Make little rolls, let them rise on a baking board (sprinkle some flour to the surface) for about 30 min.
– Pre-heat oven to 400-425 F or 210-225 C.
– Place them on a greased baking tray (or use a layer of parchment paper).
– Cut them vertical and horizontal (like a cross), brush warm milk on top.
– Bake the buns in preheated oven for 15-20 minutes.
These Jams complete your German Breakfast!
.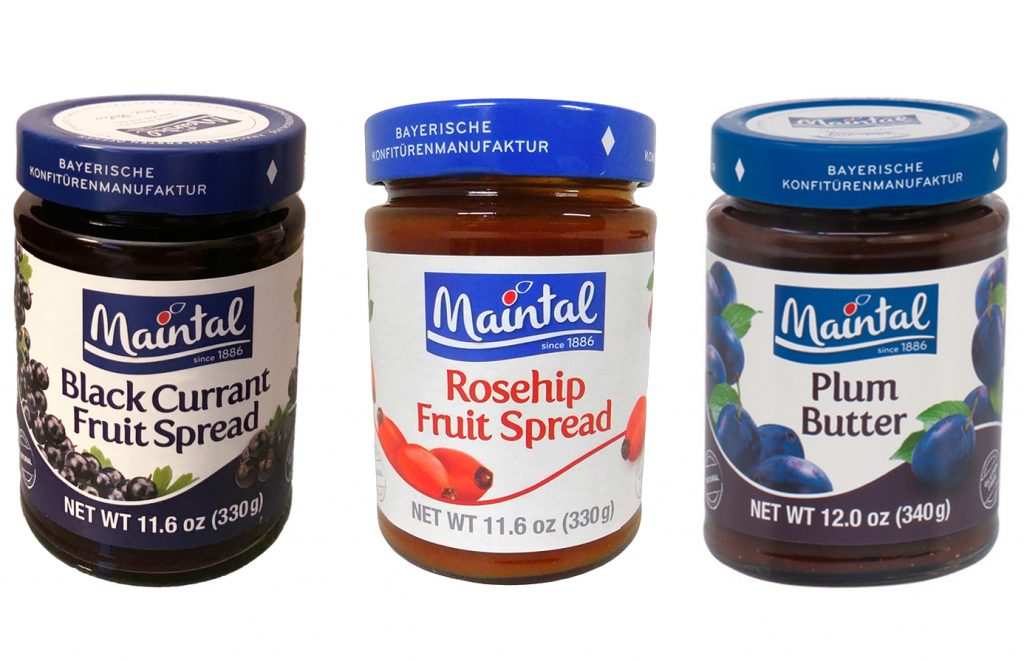 ---
TIPS
You can be really creative! Make a sun out of 7 little dough balls or create a flat bread.
Put some flour on your hands when forming the dough, it's easier.
Add different seeds on the top after milk had been brushed on (sesame, poppy seeds or grated cheese).