Posted on November 30, 2020 by admin
These German Marzipan cookies are excellent Christmas cookies for marzipan lovers. Marzipan is a baking ingredient and it is made out of almond paste. For these cookies we recommend to get, if possible, the German marzipan or some high quality marzipan without coloring or additives.
The German marzipan cookies are easy to make. You will love them! Happy Baking!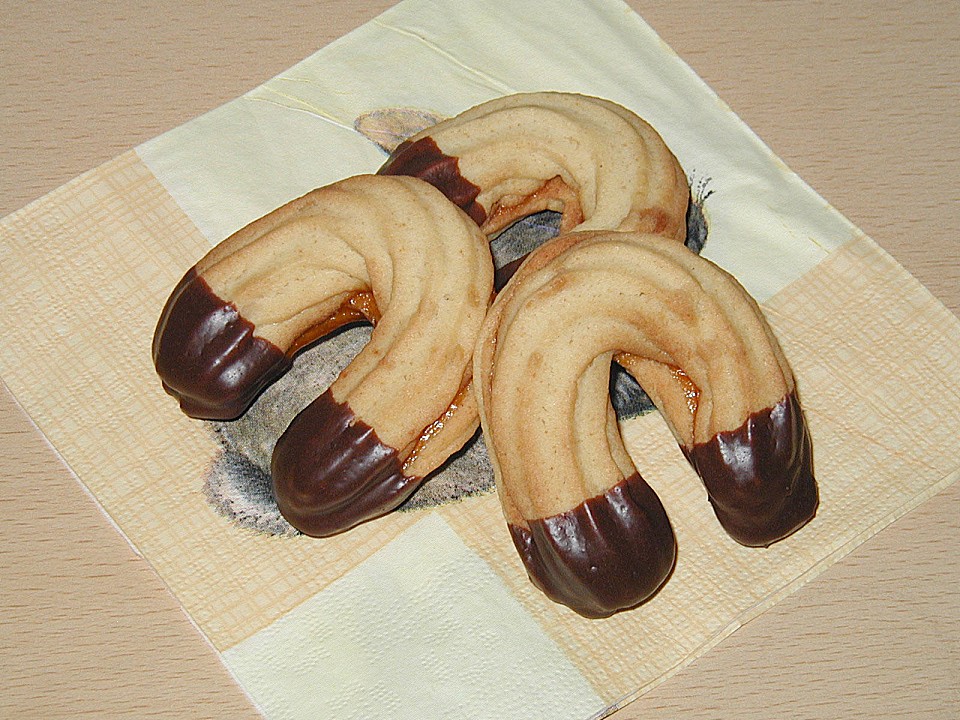 Ingredients Marzipan Cookies
(makes about 50 cookies)
200 g baking marzipan
200 g butter, very soft
100 g sugar
1 egg
4 drops almond flavor (optional) or the German Bittermandel Flavor
100 g starch (potato or corn, Maizena)
200 g flour, all purpose unbleached
1 tbsp baking powder Dr Oetker
dark semi-sweet chocolate
---
Make the most Delicious German Cookies with this Baking Mix!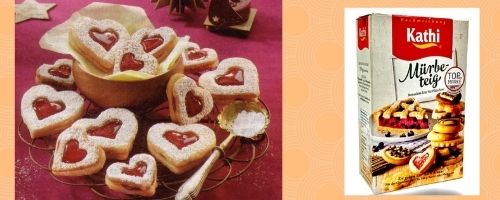 ---
Baking Instructions Marzipan Cookies
– Cut marzipan in small pieces.
– With a hand mixer beat soft butter and sugar until bubbly, add chopped marzipan.
– Mix well, then add the egg, and almond flavor.
– Mix flour with baking powder and starch, sieve to the dough.
– Add to the dough. The dough should be somewhat liquid because you would place it into a decoration bag.
– Pre-Heat oven to 350 F.
– Layer 2 baking trays with baking paper.
– Fill the dough into a decorating bag with a star nozzle (medium size) and make U or S forms, circles or little stars directly onto the tray.
– Bake on 350 F for 10-12 min.
The cookies should not get brown at all, they are very soft after they are done but will get firmer when they are cooled off completely. So no worries.
Melt the chocolate using the double boiler method: Heat water in a pan. Break chocolate into small pieces and add into a ceramic bowl, place this bowl into the pan. The water gets hot and the chocolate will melt.
Dip the ends of the cookies into the melted chocolate.
Place the cookies on parchment paper and wait until the chocolate has hardened. Keep in a tin box until Christmas.
---
Related