Posted on December 7, 2018 by admin
Orange Liqueur cookies for Christmas or any other occasion – a German cookie specialty as you can find only in Germany. With this German recipe you can make them wherever you are in your kitchen. Happy Baking!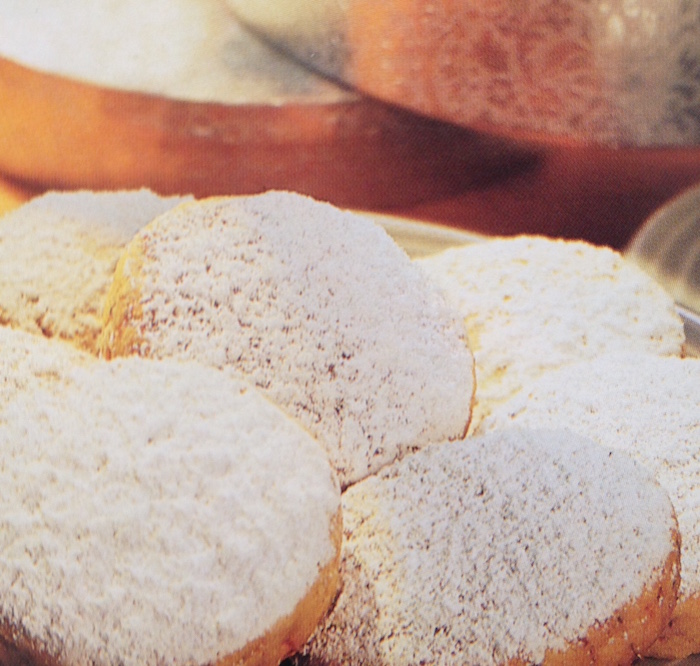 Ingredients Orange Liqueur Cookies
(makes 40 cookies)
150 g sugar
1 pack. vanilla sugar, 0.3 oz – How to Make Vanilla Sugar –
1 dash salt
200 g butter, soft, room temp.
2 eggs
zest of 1 organic orange
1 tbsp orange liqueur
375 g flour
125 g almond flour
4-6 tbsp orange liqueur and powdered sugar
Baking Instructions
– Beat sugar, butter, salt and vanilla sugar until creamy.
– Grate orange peel but not the white part, add to dough with orange liqueur.
– Mix flour and almonds, add to dough, knead it until it is smooth.
– Form 2 inch thick rolls and wrap them in foil, keep them 2-3 hours in the fridge.
– Cut slices of 3/4 inch (1,5cm) and place them on a baking tray layered with parchment paper.
– Bake in preheated oven on 180 C or 350 F for 12-15 min.
– Brush orange liqueur on the warm cookies, and powder them with a thick layer of powdered sugar.
Related