There is a town in Germany that ghas a peculiar name. It is called Himmelpfort and literally translated this word means "Door to Heaven". Now it makes more sense if you read Send a Christmas letter to Himmelpfort.
The German town Himmelpfort is not far away from the German capital Berlin in Brandenburg. And very year  something special is happening in Himmelpfort.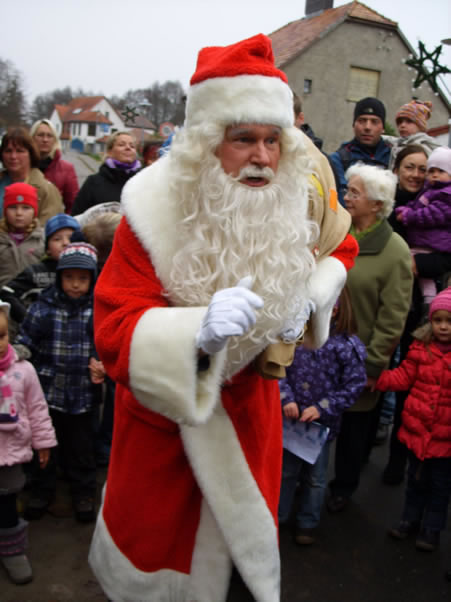 Every year the official post office gets thousands of letters which are containing the Christmas wish list that you would send to Santa Claus. Of course Himmelpfort has a Santa!
Santa Claus opens the letters and answers them personally. So every letter that is sent to Himmelpfort  and will be received 10 days before December 24 will be answered for sure. Santa Claus and his helpers will answer the letters in 15 languages. This is so cute. If you feel that your Christmas wish list should be sent to Santa, fins the address below:
Here is the address:
An den Weihnachtsmann
Weihnachtspostfiliale
16798 Himmelpfort
GERMANY

If you want to meet Santa Claus in person you can visit the post office but not on Mondays. That's his day off. The post office is open from Nov 9 until Christmas.
The best Santa Claus Website of the World – find more here