The Black Forest Gugelhupf is a German cake that is containing sour cherries and Kirschschnaps, the famous brandy from the Black Forest. If you don't want to use the brandy you might want to add some rum flavor which contains no alcohol. The cake should be made in a Gugelhupf form (Bundt form) but if you don't have one you can use a round baking form that has a hole (10 inches) in the middle, see below. Trader Joes or Aldi carries sour cherries. Happy Baking.
Ingredients Black Forest Gugelhupf
1 jar (24oz) sour cherries
60 ml Kirschschnaps (Cherry Brandy), alternatively rum flavor
100 g semi-sweet chocolate
200 g butter
300 g sugar
1 dash salt
5 eggs
400 g flour
3 tsp baking powder
100 ml milk
2 tsp cocoa, unsweetened
1 package vanilla sugar 0.3oz – How to make Vanilla Sugar –
250 g powdered sugar
some butter and flour for the form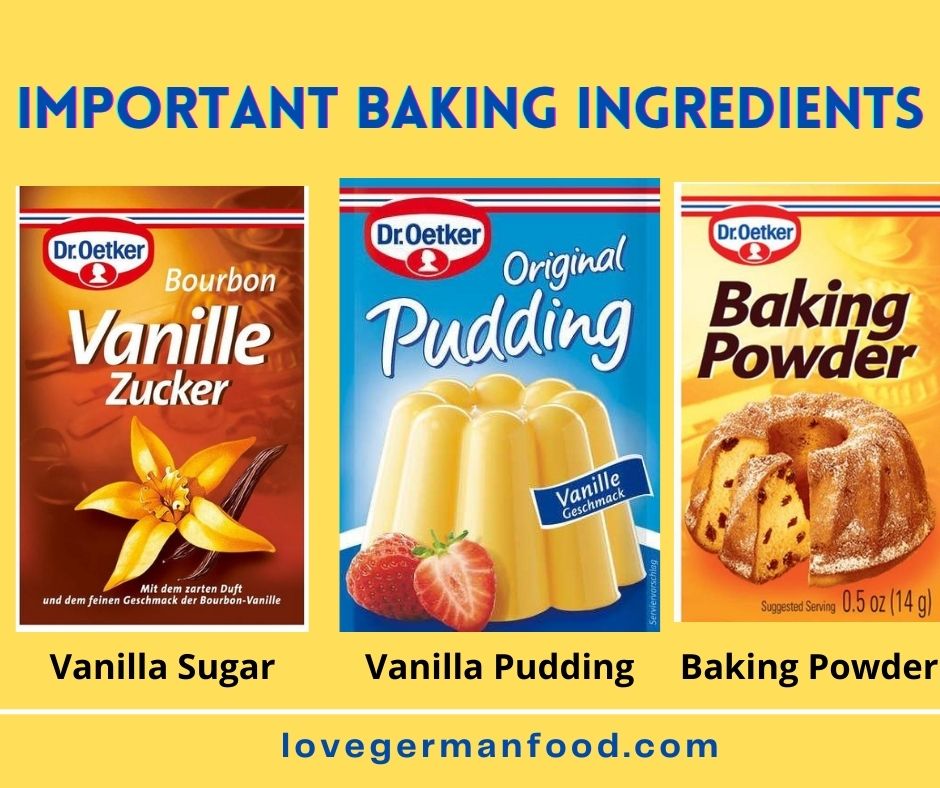 Baking Instructions Black Forest Gugelhupf
– Drain cherries and drip with 30ml Kirschschnaps (brandy).
– Melt chocolate in double boiler.
– Mix soft butter, salt and sugar, add one egg after the other.
– Mix flour with baking powder, add alternating with milk.
– Part dough.
– In one part add cherries, the other part mix with molten chocolate, 1 tsp cocoa and vanilla sugar.
– Grease gugelhupf form and dust completely with flour.
– Fill in light dough, on top fill dark dough, with a fork go through both dough in spirals.
– Pre-heat oven to 350 F, bake cake for 60-70 min.
– Mix powdered sugar with remaining Kitsch Brandy and 2 tbsp water.
– If you like a two-colored glaze mix half of the glaze with 1 tsp cocoa.
– When cake is done add glaze(s) on top.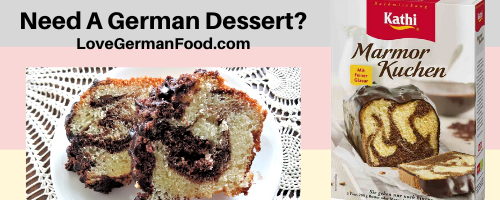 ---