This German carrot cake is not only a great cake for the Easter celebration. The authentic German recipe  for this cake includes two important things:
– how to make a glaze and
– how to make the carrot decoration out of marzipan.
It's a great cake that you will love! Happy Baking!
Ingredients German Carrot Cake
5 eggs
250 g carrots
300 g sugar
zest from 1 lemon and 2 tbsp lemon juice (use organic lemons – use alternatively natural lemon flavor)
75 g flour
1 tbsp baking powder
1 tbsp bread crumbs (natural, no spices)
1 tbsp butter
150 g ground hazelnuts
150 g ground walnuts
Glaze:
200 g powdered sugar
3 tbsp hot water
Decoration:
200 g marzipan (raw)
200 g powdered sugar, red and green eatable color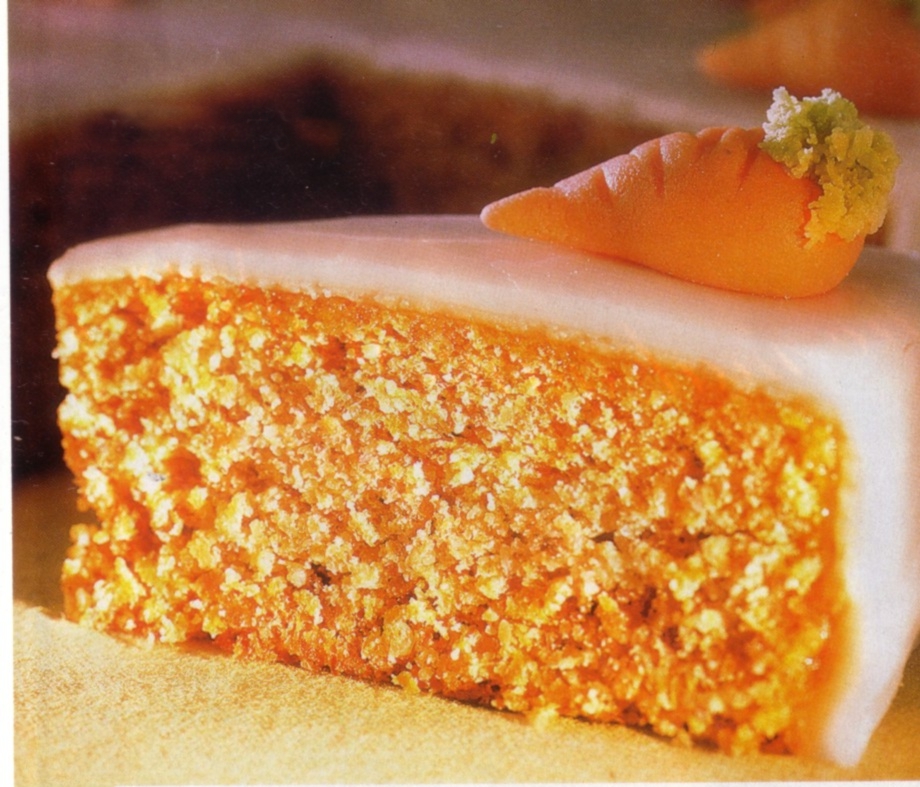 Baking Instructions German Carrot Cake
– Grate carrots fine.
– Separate eggs; beat yolk with sugar until foamy; add lemon zest or juice; then add flour mixed with baking powder.
– Mix dough very well with hand mixer for at least 2 minutes.
– Add carrots and nuts.
– Beat egg white until firm and mix it with the dough.
---
Bienenstich Baking Mix!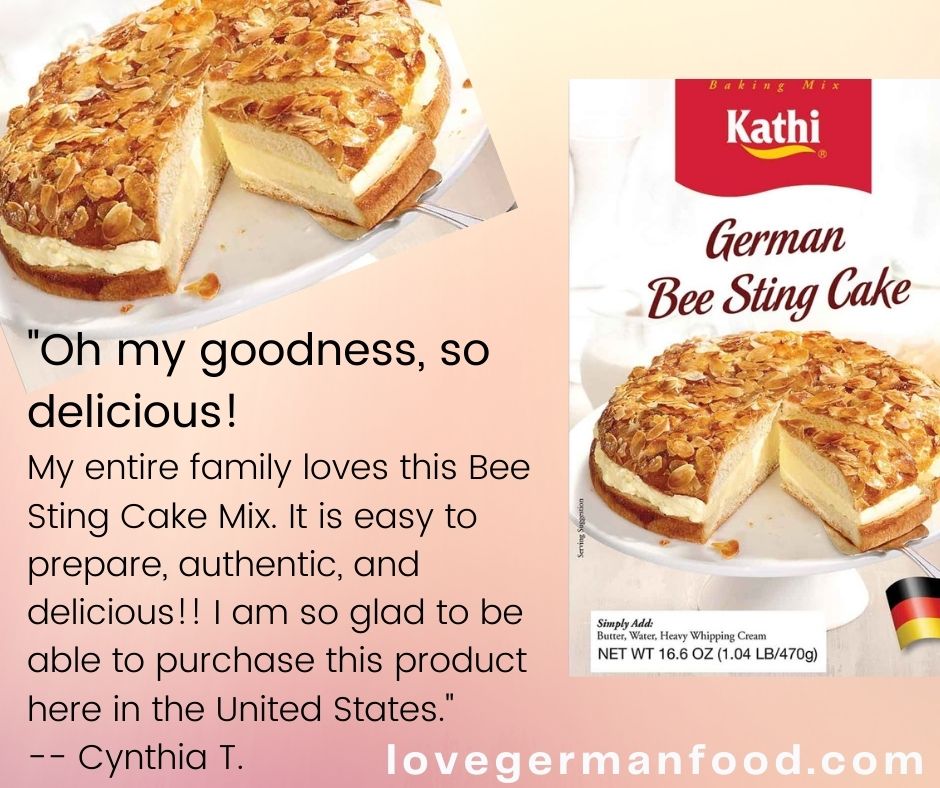 ---
– Grease a 26cm (10 inch) diameter spring form with butter and bread crumbs, and fill in the dough; spread the surface evenly.
– Bake it in pre-heated oven on 375 F or 200 C for about 55 minutes (lowest level).
– When done let cake cool off then release from the form.
– Make the glaze by mixing powdered sugar with hot water until you get a smooth glaze.
– Spread glaze evenly over the cake.
– Knead marzipan with powdered sugar and color 2/3 with red, the remaining part with green color. Form 12 carrots out of the red marzipan, and use the green one for the carrot greenery. Place them on the cake (one carrot for each piece).
– Optional: If you like you can warm some peach or apricot jam and spread around the edges. Gently press sliced almonds all around.
---