Learn today how to make German Kroketten. This is a very popular German side dish that you can order in every German restaurant. I don't know how I should call them in English, in the USA I found potato taters but they are not the quite same as the German Kroketten. Basically they are made out of mashed potatoes that will be fried in oil. Here is a recipe for the Kroketten. Tip: Use breadcrumbs that are not spiced or salted. I know they are hard to find in US supermarkets because all breadcrumbs are spiced. The best is to collect some bread and let it become very dry, then grate it. Enjoy them with a Wiener Schnitzel! Happy Cooking!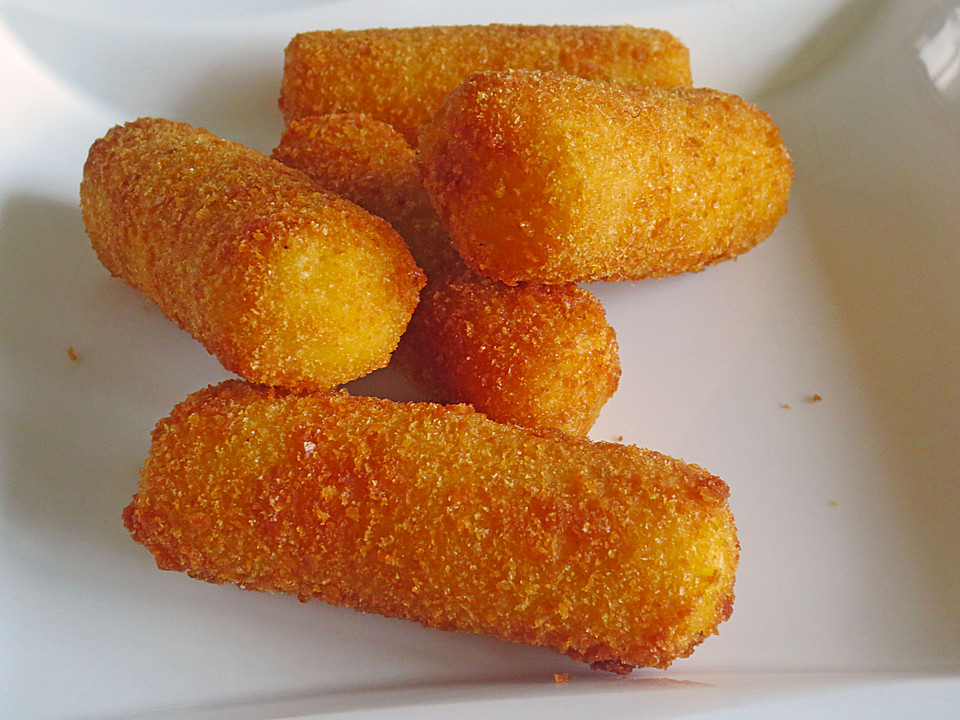 Ingredients German Kroketten
500 g potatoes
2 eggs
20 g potato starch or corn starch alternatively
20 g butter, soft
salt, pepper, nut meg to taste
bread crumbs (no spices, plain)
oil for (deep) frying
Cooking Instructions German Kroketten
– Boil potatoes, peel them and squeeze them through a potato press. Let cool off.
– Add 2 egg yolks, starch, butter and spices to taste.
– Form little Kroketten: first form little balls, then roll them and press the ends slightly together.
– Roll in the egg white first, followed by bread crumbs.
– Fry in a deep fryer or in enough hot oil from all sides until they show a golden brown color.