The German Potato gratin, or potato casserole, can be served as a side or a main dish combined with a salad. You can vary the cheese as you like. For this recipe we used a mix of Swiss cheese and Pepper Jack which added a little spicy taste. If you don't like this cheese combination use Gruyere or a mild Cheddar. Because the potato gratin does not contain any vegetable you can serve it with your favorite vegetable, and/or German hamburgers. This gratin tastes delicious because you boil the potatoes in milk. Happy Cooking!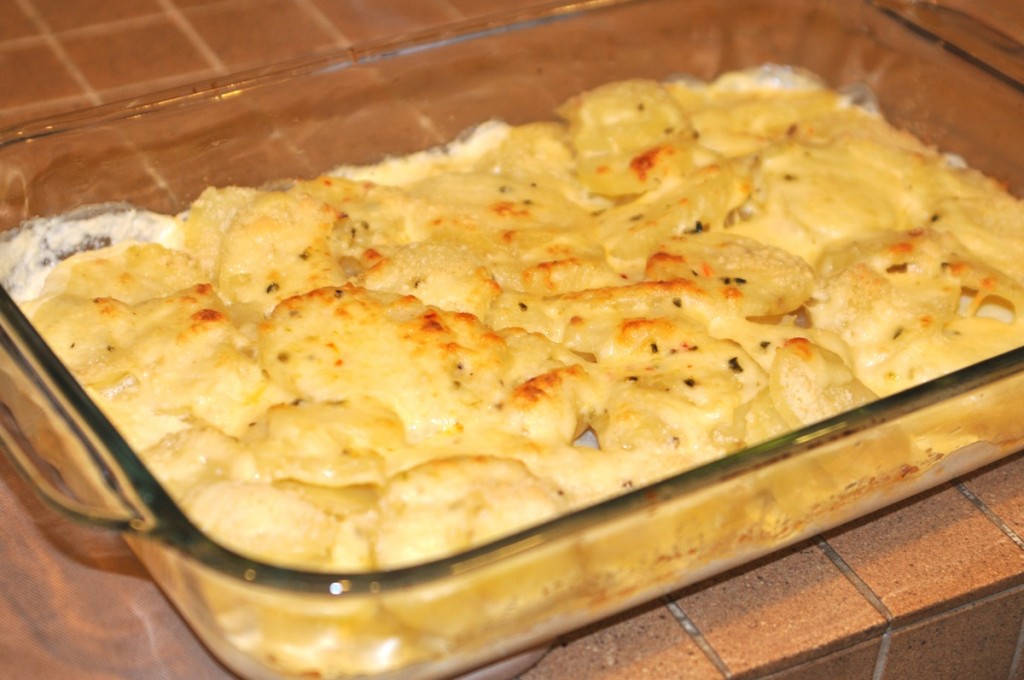 Ingredients Potato Gratin
6-8 raw potatoes (depends on size of the pan)
3/4 liter milk or 3 cups
salt, pepper, nutmeg to taste
1 tbsp butter
150 g grated cheese (Gruyere, Gouda or Parmesan cheese etc.)
1/4 l heavy cream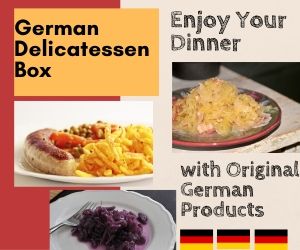 Cooking Instructions Potato Gratin
– Peel potatoes and slice them thin.
– Bring milk with salt, pepper and nutmeg and butter to a boil, then add the potato slices.
– On low heat let simmer for about 20 minutes until potatoes have softened but are not 100% done.
– Grease a fire proof pan with butter (size used: lasagne pan).
– Preheat oven to 375 F (200C).
– Mix heavy cream with grated cheese, add some salt and pepper (if you like add 2 crushed garlic cloves).
– Remove sliced potatoes with a slotted spoon from the milk.
– Place the potatoes into the pan.
– Cover potatoes with the cheese-cream mix, sprinkle some grated cheese on top.
– Bake potatoes for about 15 minutes until the surface is slightly golden brown.
Serve with mixed greens, carrot or cucumber salad.