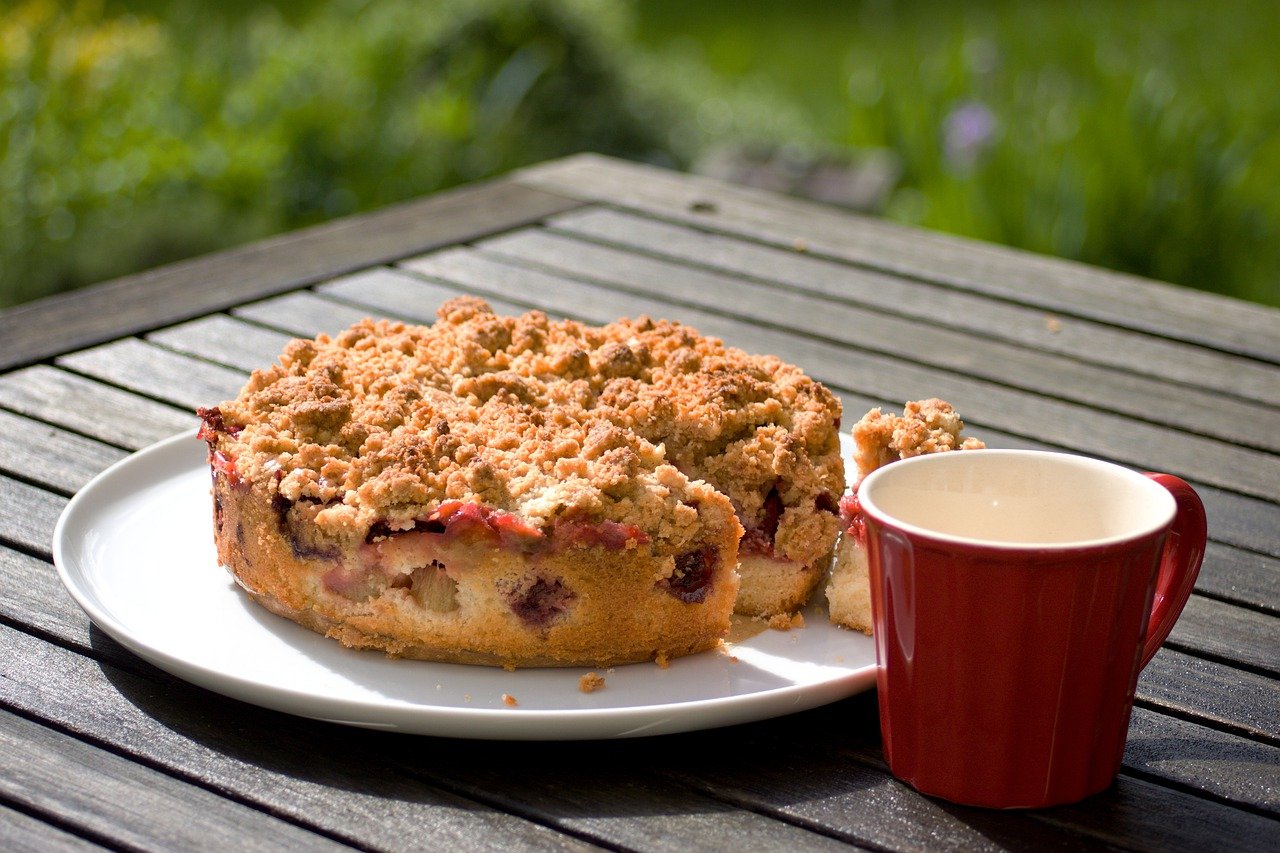 If you see rhubarb in the grocery stores or on your local farmers market you must get some so you can make this delicious German Rhubarb Cake with Vanilla Cream and Streusel on top. The base cake is a simple biscuit topped with a layer of vanilla pudding and Streusel. Happy Baking!
Ingredients German Rhubarb Cake with Vanilla Cream
Base Cake
100 g butter
80 g sugar
1 Package or 0.5oz vanilla sugar
2 eggs
75 g sour cream
180 g flour
1 tsp heaped baking powder
some butter
For the Cream
1 package vanilla pudding
2-3 tbsp sugar or to taste
375 ml milk
125 g sour cream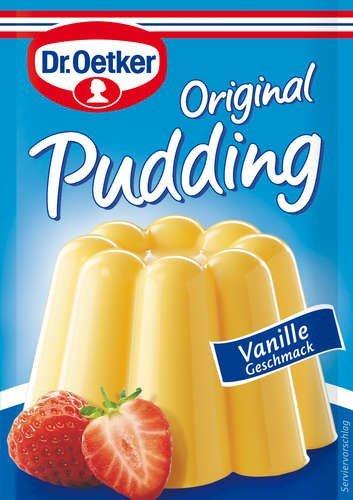 800 g rhubarb, peeled
For the Streusel
200 g flour
100 g sugar
1 package vanilla sugar
150 g cold butter
cinnamon to taste
some powdered sugar for dusting
Baking Instructions
– Peel rhubarb and cut into small pieces. Add Sugar and let sit for about 30 min.
– Pre-heat oven to 355 F.
– Let drain in a sieve so all liquid will be gone.
For the base cake mix all ingredients very well with hand mixer.
– Grease a 10 inch spring form with butter or use parchment paper. Fill in the dough.
– Bake the cake for 15 min then remove it from the oven (it's not 100% baked).
For the Streusel combine all ingredients and knead with hands until you get a crumbly dough.
For the Cream make the pudding per instructions (with milk and sugar), while stirring let cool off a bit.
– Add sour cream.
– Spread cream on the base cake.
– Add the rhubarb pieces and the sprinkle with a layer of Streusel
– Bake for 30-35 minutes more.
– Let cool off in the form.
– When removed from the form dust with powdered sugar.